Jamie Railton is established as one of the leading pinhookers in Europe. The Company's foal to yearling pinhooking investments have realised a return on investment of:
2016 - 43%
2015 - 21%
2014 - 79%
2013 - 48%
2012 - 20%
2011 - 32%
2010 - 32%
As with any high yield investments pinhooking is high risk. Click here to see our pinhooking results showing every bloodstock asset and its relevant profit or loss.

In addition, Jamie Railton has been a regular top 10 consignor at leading bloodstock auctions such as Tattersalls, DBS and Arqana. Bloodstock sold by Jamie has also performed at the highest level on the racecourse, with notable Gr.1 winners.
Tattersalls Ireland Ascot Yearling Sale
| | | | | | |
| --- | --- | --- | --- | --- | --- |
| Lot no. | Price | Sale | Sire/ Dam or Name | Sex | Buyer |
| 20 | 18,000 | Tattersalls Ireland Ascot Yearling Sale | Coach House/Microwave | C | Blandford Bloodstock |
| 49 | 21,000 | Tattersalls Ireland Ascot Yearling Sale | Coach House/Right Rave | F | Stroud Coleman Bloodstock |
| 73 | 3,000 | Tattersalls Ireland Ascot Yearling Sale | Coach House/Style Award | F | Hyde Park Stud |
| 108 | 15,000 | Tattersalls Ireland Ascot Yearling Sale | Slide Power/Ebrah | C | Five Star Bloodstock |
BadenBaden September Yearling Sale 2017
| | | | | | |
| --- | --- | --- | --- | --- | --- |
| Lot no. | Price | Sale | Sire/ Dam or Name | Sex | Buyer |
| 9 | 34,000 | BadenBaden September Yearlings | Maxios/ Fantasmatic | C | UNIA Racing |
| 38 | 22,000 | BadenBaden September Yearlings | Pastorius/ Amore | F | Peter Nientiedt |
| 48 | 100,000 | BadenBaden September Yearlings | Sea The Moon/ Enjoy The Life | C | Franceschasini Bloodstock |
| 68 | 70,000 | BadenBaden September Yearlings | Charm Spirit/ Sea Chorus | F | Hans Adielsson |
| 81 | 22,000 | BadenBaden September Yearlings | Camelot/ Anaita | C | Holger Renz |
| 110 | 52,000 | BadenBaden September Yearlings | Maxios/ Landia | F | Vendor |
| 200 | 6,000 | BadenBaden September Yearlings | Medicean/ Plissetskaia | C | Renstall Richter |
| 207 | 28,000 | BadenBaden September Yearlings | Maxios/ Survey | C | Vendor |
| 227 | 26,000 | BadenBaden September Yearlings | Sepoy/ Fleeting Image | C | Vendor |
Goffs UK Premier Sale 2017
| | | | | | |
| --- | --- | --- | --- | --- | --- |
| Lot no. | Price | Sale | Sire/ Dam or Name | Sex | Buyer |
| 43 | 60,000 | Goffs UK Premier Sale | Showcasing/ Furbelow | C | Dermot Farrington |
| 59 | 30,000 | Goffs UK Premier Sale | Zoffany/ Gwen Lady Byron | C | Sam Sangster Bloodstock |
| 76 | 72,000 | Goffs UK Premier Sale | Lethal Force/ Holberg Suite | C | Gill Richardson Bloodstock Ltd |
| 77 | 35,000 | Goffs UK Premier Sale | Havana Gold/ Holy Moly | C | Brown Island Stables |
| 97 | 47,000 | Goffs UK Premier Sale | Slade Power/ Jeanie Johnston | F | Peter & Ross Doyle Bloodstock |
| 103 | 42,000 | Goffs UK Premier Sale | Dawn Approach/Jolie Chanson | C | Ollie Cole |
| 131 | 52,000 | Goffs UK Premier Sale | Dark Angel/ Littlepromisedland | F | Sackville Donald |
| 158 | 26,000 | Goffs UK Premier Sale | Acclamation/ Meet Marhaba | F | Biddestone Racing |
| 186 | 44,000 | Goffs UK Premier Sale | Swiss Spirit/ Mysterious Girl | C | Creighton Schwartz BS |
| 204 | 18,000 | Goffs UK Premier Sale | War Command/ Paradise Place | F | Eddie Lineman/Paul Harley BS |
| 259 | 85,000 | Goffs UK Premier Sale | Kyllachy/ Resort | C | Joe Foley |
| 278 | 55,000 | Goffs UK Premier Sale | Morpheus/ Sheppard's Watch | C | Aidan O'Ryan/Gordon Elliott |
| 351 | 48,000 | Goffs UK Premier Sale | Tagula/ Weekend Lady | C | Willie Browne |
| 397 | 16,000 | Goffs UK Premier Sale | War Command/ Asgardella | C | Vendor |
| 400 | 85,000 | Goffs UK Premier Sale | Moohaajim/ Bahati | C | Shadwell Estate Company |
Tattersalls July Sale 2017
| | | | | | |
| --- | --- | --- | --- | --- | --- |
| Lot no. | Price | Sale | Sire/ Dam or Name | Sex | Buyer |
| 21 | 1,000 | Tattersalls July Sale | Miami Blue | F | Platinum Bloodstock |
| 22 | 800 | Tattersalls July Sale | Bobbie The Dazzler | F | Liam Lennon |
| 57 | 8,000 | Tattersalls July Sale | Miss Bond | M | Stefan Uppstrom |
| 58 | 20,000 | Tattersalls July Sale | Shine | M | GHS Bloodstock |
| 91 | 15,000 | Tattersalls July Sale | Marisa | Mare | Vendor |
| 92 | 5,000 | Tattersalls July Sale | Hero Hachy | Mare | Vendor |
| 146 | 34,000 | Tattersalls July Sale | Gwendolyn | Mare | Blandford Bloodstock |
| 254 | 20,000 | Tattersalls July Sale | The Way To Ride | Mare | Vendor |
| 255 | 40,000 | Tattersalls July Sale | Subatomic | F | Trickledown Stud |
| 335 | 800 | Tattersalls July Sale | Act Of Union | F | Joachim Weissmeier |
| 336 | 15,000 | Tattersalls July Sale | Bated Breath/Midnight Hush | F | 15,000 |
| 396 | 10,000 | Tattersalls July Sale | Revel | G | Faisal Alajmi |
| 480 | 12,500 | Tattersalls July Sale | Proctor | G | Alshalahi Stable |
Tattersalls February Sale 2017
| | | | | | |
| --- | --- | --- | --- | --- | --- |
| Lot no. | Price | Sale | Sire/ Dam or Name | Sex | Buyer |
| 14 | Not Sold | Tattersalls February Sale 2017 | Ellablue | Mare | |
| 15 | 3,500 | Tattersalls February Sale 2017 | Island In The Sky | Filly | Renello Bloodstock Agency |
| 141 | 15,000 | Tattersalls February Sale 2017 | Kyllachy/Miss Bond | Colt | Patrick Donworth |
| 142 | 7,000 | Tattersalls February Sale 2017 | Sepoy/Local Fancy | Filly | Rabbah Bloodstock |
| 157 | 27,000 | Tattersalls February Sale 2017 | Speed Freak | Filly | Tally-Ho Stud |
| 215 | 25,000 | Tattersalls February Sale 2017 | Dreaming Of Paris | Filly | Stroud Coleman Bloodstock |
| 216 | 34,000 | Tattersalls February Sale 2017 | Sun Angel | Filly | Tally-Ho Stud |
| 430 | 30,000 | Tattersalls February Sale 2017 | American History | Colt | William R Muir |
| 431 | 24,000 | Tattersalls February Sale 2017 | Revel | Gelding | Stuart Williams |
| 432 | 15,000 | Tattersalls February Sale 2017 | State Residence | Colt | Jason Kelly Bloodstock |
Arqana December Breeding Stock Sale 2016
| | | | | | |
| --- | --- | --- | --- | --- | --- |
| Lot no. | Price | Sale | Sire/ Dam or Name | Sex | Buyer |
| 28 | 26,000 | Arqana December Breeding Stock Sale 2016 | Key Of Love | Mare | Haras De Saint Arnoult |
| 32 | 6,000 | Arqana December Breeding Stock Sale 2016 | Landeck | Mare | Fal Stud |
| 83 | 3,000 | Arqana December Breeding Stock Sale 2016 | Toxaris | Filly | El Ouazzani Karim |
| 104 | 12,000 | Arqana December Breeding Stock Sale 2016 | Natty | Filly | Broadhurst Agency |
| 109 | 25,000 | Arqana December Breeding Stock Sale 2016 | Alia Island | Filly | Ecurie Du Chene |
| 157 | 45,000 | Arqana December Breeding Stock Sale 2016 | Aspire | Mare | Mickey Stud |
| 195 | 380,000 | Arqana December Breeding Stock Sale 2016 | Qatar Power | Filly | Suprina |
| 222 | 30,000 | Arqana December Breeding Stock Sale 2016 | Echo Bravo | Mare | Not Sold |
| 237 | 36,000 | Arqana December Breeding Stock Sale 2016 | Shomoukh | Mare | Snowdrop Stud Company |
| 455 | 1,500 | Arqana December Breeding Stock Sale 2016 | Desert Gale | Filly | Eric Lemaitre |
| 615 | 11,000 | Arqana December Breeding Stock Sale 2016 | Pairie Pearl | Flly | Not Sold |
| 650 | 17,000 | Arqana December Breeding Stock Sale 2016 | Al Dakhira | Filly | Paul Moroney BS |
| 711 | 3,000 | Arqana December Breeding Stock Sale 2016 | Shamardal/Zaya | Filly | HFTB Racing Agency |
Tattersalls December Breeding Stock Sale 2016
| | | | | | |
| --- | --- | --- | --- | --- | --- |
| Lot no. | Price | Sale | Sire/ Dam or Name | Sex | Buyer |
| 1349 | 3,500 | Tattersalls December Breeding Stock Sale 2016 | Mossycoat | Mare | Th Nanos Epe |
| 1421 | 38,000 | Tattersalls December Breeding Stock Sale 2016 | Time Over | Mare | BBA Ireland |
| 1422 | 8,000 | Tattersalls December Breeding Stock Sale 2016 | Calls Bay | Mare | Vendor |
| 1452 | 30,000 | Tattersalls December Breeding Stock Sale 2016 | Peacehaven | Filly | Whitsbury Manor Stud |
| 1453 | 20,000 | Tattersalls December Breeding Stock Sale 2016 | Sapphirine | Filly | Galaxy Bloodstock Services |
| 1599 | 280,000 | Tattersalls December Breeding Stock Sale 2016 | Spy Ring | Filly | Gordian Troeller Bloodstock |
| 1601 | 85,000 | Tattersalls December Breeding Stock Sale 2016 | Wayside Flower | Filly | C Gordon-Watson Bloodstock |
| 1691 | 80,000 | Tattersalls December Breeding Stock Sale 2016 | Divergence | Mare | Vendor |
| 1692 | 32,000 | Tattersalls December Breeding Stock Sale 2016 | Lysanda | Filly | David Redvers Bloodstock |
| 1761 | 75,000 | Tattersalls December Breeding Stock Sale 2016 | Evil Spell | Filly | David Redvers |
| 1762 | 80,000 | Tattersalls December Breeding Stock Sale 2016 | Persona Grata | Filly | E Puerari |
| 1914 | 3,000 | Tattersalls December Breeding Stock Sale 2016 | Mestizo | Mare | Vendor |
| 1915 | 4,000 | Tattersalls December Breeding Stock Sale 2016 | Pivotal Silence | Mare | Vendor |
| 1951 | 20,000 | Tattersalls December Breeding Stock Sale 2016 | Lady Gloria | Mare | Vendor |
| 1952 | 24,000 | Tattersalls December Breeding Stock Sale 2016 | Having A Blast | Mare | Stroud Coleman Bloodstock |
| 1953 | 5,000 | Tattersalls December Breeding Stock Sale 2016 | Vittoria Vetra | Mare | Hyde Park Stud |
| 2001 | 14,000 | Tattersalls December Breeding Stock Sale 2016 | Saint's Victory | Mare | Turquoise Bloodstock |
| 2002 | 50,000 | Tattersalls December Breeding Stock Sale 2016 | Three By Three | Mare | Vendor |
| 2003 | 6,000 | Tattersalls December Breeding Stock Sale 2016 | Aqua Aura | Mare | Cokay Studs |
| 2047 | 50,000 | Tattersalls December Breeding Stock Sale 2016 | Katevan | Mare | Rathasker Stud |
| 2048 | 3,500 | Tattersalls December Breeding Stock Sale 2016 | Amarylis | Mare | James Ortega Bloodstock |
| 2049 | 33,000 | Tattersalls December Breeding Stock Sale 2016 | Qualia | Filly | Belmont Bloodstock |
| 2067 | 16,000 | Tattersalls December Breeding Stock Sale 2016 | Great Wave | Mare | Suprina |
| 2068 | 30,000 | Tattersalls December Breeding Stock Sale 2016 | Satellite | Mare | Brian Grassick Bloodstock |
| 2069 | 16,000 | Tattersalls December Breeding Stock Sale 2016 | Echo Charlie | Mare | Cormac McCormack |
| 2147 | 120,000 | Tattersalls December Breeding Stock Sale 2016 | Blitz | Filly | Cartridge Farm Stud |
| 2148 | 10,000 | Tattersalls December Breeding Stock Sale 2016 | Lady Cleo | Filly | John Clarke |
| 2176 | 11,000 | Tattersalls December Breeding Stock Sale 2016 | Quantum Field | Filly | Naif Alatawi |
| 2194 | 1,000 | Tattersalls December Breeding Stock Sale 2016 | Dance In The Sun | Mare | Houghton Bloodstock |
| 2195 | 800 | Tattersalls December Breeding Stock Sale 2016 | Freya Tricks | Mare | Emerald Bloodstock |
| 2196 | 3,000 | Tattersalls December Breeding Stock Sale 2016 | Waky Love | Mare | De Burgh Equine |
| 2229 | 1,500 | Tattersalls December Breeding Stock Sale 2016 | Instructress | Mare | RG Spencer |
| 2230 | | Tattersalls December Breeding Stock Sale 2016 | Dutch Girl | Mare | Not Sold |
| 2231 | 800 | Tattersalls December Breeding Stock Sale 2016 | Aimee Tricks | Mare | Jerry Horan |
| 2265 | 5,000 | Tattersalls December Breeding Stock Sale 2016 | Valrhona | Mare | Ibrahim Rachid |
| 2266 | 31,000 | Tattersalls December Breeding Stock Sale 2016 | Sweet Cando | Mare | Tally-Ho Stud |
| 2312 | | Tattersalls December Breeding Stock Sale 2016 | Dark Avenue | Filly | Not Sold |
| 2313 | 5,000 | Tattersalls December Breeding Stock Sale 2016 | Jumeirah Star | Filly | Vendor |
| 2314 | 2,000 | Tattersalls December Breeding Stock Sale 2016 | High Honcho | Filly | Vendor |
| 2338 | 6,500 | Tattersalls December Breeding Stock Sale 2016 | Chance Of Bubbles | Filly | John Ford |
| 2339 | 7,000 | Tattersalls December Breeding Stock Sale 2016 | Crimson Lake | Filly | Sam Hoskins |
| 2340 | 20,000 | Tattersalls December Breeding Stock Sale 2016 | Dreamy Gal | Filly | Michael O'Callaghan |
| 2375 | 2,500 | Tattersalls December Breeding Stock Sale 2016 | Makfi/Present Danger | Filly | Fontstown Stud |
Tattersalls December Foal Sale 2016
| | | | | | |
| --- | --- | --- | --- | --- | --- |
| Lot no. | Price | Sale | Sire/ Dam or Name | Sex | Buyer |
| 216 | 10,000 | Tattersalls December Foal Sale 2016 | Sir Percy/Cheviot Heights | Colt | Arglo House Stud |
| 217 | 6,500 | Tattersalls December Foal Sale 2016 | Coach House/Microwave | Colt | Not Sold |
| 273 | 4,500 | Tattersalls December Foal Sale 2016 | Epaulette/Aimee Tricks | Filly | Birkett Bloodstock |
| 274 | 7,500 | Tattersalls December Foal Sale 2016 | Canford Clifs/Crystal Gale | Filly | Not Sold |
| 447 | 37,000 | Tattersalls December Foal Sale 2016 | Kodiac/Across The Galaxy | Filly | Kingwood Stud |
| 448 | 14,000 | Tattersalls December Foal Sale 2016 | Lethal Force/Day Creek | Filly | Vendor |
| 497 | 75,000 | Tattersalls December Foal Sale 2016 | Mastercraftsman/Tara Moon | Colt | Mags O'Toole |
| 554 | 26,000 | Tattersalls December Foal Sale 2016 | Sepoy/Katevan | Filly | Fernham Farms |
| 706 | 50,000 | Tattersalls December Foal Sale 2016 | Olympic Glory/Heaven's Sake | Colt | Grove Stud |
| 1033 | 85,000 | Tattersalls December Foal Sale 2016 | Showcasing/Stresa | Colt | Shadwell Estate Company |
| 1093 | 100,000 | Tattersalls December Foal Sale 2016 | Kodak/Carved Emerald | Filly | CBS Bloodstock |
| 1094 | 65,000 | Tattersalls December Foal Sale 2016 | Showcasing/Makaaseb | Colt | Trickledown Stud |
| 1161 | 60,000 | Tattersalls December Foal Sale 2016 | Australia/Lady Gloria | Colt | Glenvale Stud |
| 1162 | 3,000 | Tattersalls December Foal Sale 2016 | Mukhadram/Pivotal Silence | Filly | Vendor |
| 1262 | 26,000 | Tattersalls December Foal Sale 2016 | Sea The Moon/Having A Blast | Colt | Minister House Stud |
| 1263 | 30,000 | Tattersalls December Foal Sale 2016 | Mukhadram/Lady Tabitha | Colt | Awbeg Stud |
| 1264 | 45,000 | Tattersalls December Foal Sale 2016 | Sir Percy/Sweet Cando | Filly | Tally-Ho Stud |
Tattersalls December Yearling Sale 2016
| | | | | | |
| --- | --- | --- | --- | --- | --- |
| Lot no. | Price | Sale | Sire/ Dam or Name | Sex | Buyer |
| 77 | 27,000 | Tattersalls December Yearling Sale 2016 | Nathaniel/Chetwynd | Filly | Not Sold |
| 76 | 20,000 | Tattersalls December Yearling Sale 2016 | Intello/Parisian Elegance | Colt | Stamina Turf |
Tattersalls Autumn Horses In Training 2016
| | | | | | |
| --- | --- | --- | --- | --- | --- |
| Lot no. | Price | Sale | Sire/ Dam or Name | Sex | Buyer |
| 16 | 28,000 | Tattersalls Autumn Horses In Training 2016 | Guiding Star | F | Richard Knight Bloodstock |
| 113 | 8,000 | Tattersalls Autumn Horses In Training 2016 | Beast | C | A O'Ryan |
| 114 | 140,000 | Tattersalls Autumn Horses In Training 2016 | Bellajeu | F | BBA Ireland |
| 115 | 8,000 | Tattersalls Autumn Horses In Training 2016 | Singing Sands | F | CDS Bloodstock |
| 313 | 5,000 | Tattersalls Autumn Horses In Training 2016 | Fumata Bianca | F | Vendor |
| 389 | 100,000 | Tattersalls Autumn Horses In Training 2016 | Landwade Lad | G | Red Baron's Barn & Rancho Tellescal |
| 390 | 46,000 | Tattersalls Autumn Horses In Training 2016 | Master Of Irony | G | Sean Quinn |
| 391 | 270,000 | Tattersalls Autumn Horses In Training 2016 | Imperial Aviator | C | McKeever Bloodstock & Gai Waterhouse |
| 446 | 44,000 | Tattersalls Autumn Horses In Training 2016 | Scorching Heat | C | Stroud Coleman Bloodstock |
| 556 | 10,000 | Tattersalls Autumn Horses In Training 2016 | Restive | G | Compas Equine |
| 557 | 65,000 | Tattersalls Autumn Horses In Training 2016 | Ready To Roc | C | Red Baron's Barn & Rancho Tellescal |
| 650 | 25,000 | Tattersalls Autumn Horses In Training 2016 | Lovato | G | Dr Richard Newland |
| 651 | 65,000 | Tattersalls Autumn Horses In Training 2016 | Novano | G | Bobby O'Ryan |
| 789 | 16,000 | Tattersalls Autumn Horses In Training 2016 | Jack Flash | G | Elmhurst Bloodstock for Les Eyre |
| 790 | 26,000 | Tattersalls Autumn Horses In Training 2016 | Gwendolyn | F | Stroud Coleman Bloodstock/Amy Murphy |
| 822 | 9,000 | Tattersalls Autumn Horses In Training 2016 | Survivor | G | Francisco Javier Andreu Covarrubios |
| 823 | 8,000 | Tattersalls Autumn Horses In Training 2016 | Diamond Generation | F | Mohammad Khalid HA Al Khalifa |
| 907 | 22,000 | Tattersalls Autumn Horses In Training 2016 | Deep Challenger | C | Berberini Bloodstock |
| 1042 | 42,000 | Tattersalls Autumn Horses In Training 2016 | Pearl Secret | H | Salcey Forest Stud |
| 1043 | 52,000 | Tattersalls Autumn Horses In Training 2016 | Suzi's Connoisseur | G | Stuart Williams |
| 1191 | 15,000 | Tattersalls Autumn Horses In Training 2016 | Pearl Spectre | G | Steve Jakes |
| 1192 | 25,000 | Tattersalls Autumn Horses In Training 2016 | Argus | C | West Buckley Bloodstock |
| 1239 | 13,000 | Tattersalls Autumn Horses In Training 2016 | C'Est La Vie | C | Dan Wilbrey |
| 1240 | 800 | Tattersalls Autumn Horses In Training 2016 | Torc Mountain | G | C Karakizios/ G Samios/ D Skandilis/ S Sotiropolus |
| 1241 | 25,000 | Tattersalls Autumn Horses In Training 2016 | Porto Ferro | F | Dr J Scargill |
| 1327 | 7,000 | Tattersalls Autumn Horses In Training 2016 | Harbour Road | G | Roni Gueta |
| 1328 | 57,000 | Tattersalls Autumn Horses In Training 2016 | High Commander | C | Gassim Mohammad Ghazali |
| 1412 | 7,000 | Tattersalls Autumn Horses In Training 2016 | Dark Forest | G | David Haddrell |
| 1413 | 2,500 | Tattersalls Autumn Horses In Training 2016 | Middleman | G | Ahmad Alrashidi |
| 1414 | 4,000 | Tattersalls Autumn Horses In Training 2016 | Perfectly Fair | F | Georgios Alimpinisis |
Tattersalls October Yearling Sale Book 3
| | | | | | |
| --- | --- | --- | --- | --- | --- |
| Lot no. | Price | Sale | Sire/ Dam or Name | Sex | Buyer |
| 1329 | 9,000 | Tattersalls October Yearling Sale Book 3 | Paco Boy/ Day Creek | Colt | Harrowgate Bloodstock |
| 1339 | 4,000 | Tattersalls October Yearling Sale Book 3 | Champs Elysees/Ellablue | Colt | P Phelan |
| 1349 | 16,000 | Tattersalls October Yearling Sale Book 3 | Helmet/ Fatima's Gift | Colt | Meadowview Stables |
| 1360 | 17,000 | Tattersalls October Yearling Sale Book 3 | Kyllachy/ Grain Of Gold | Colt | Fabrizio Allessamdrucci |
| 1418 | 13,000 | Tattersalls October Yearling Sale Book 3 | Makfi/Milliesecond | Filly | Edward Lynam |
| 1482 | 21,000 | Tattersalls October Yearling Sale Book 3 | Harbour Watch/Secret Night | Filly | Rabbah Bloodstock |
| 1492 | 20,000 | Tattersalls October Yearling Sale Book 3 | Hellvelyn/ Sleep Dance | Filly | Steph Hollinshead |
| 1501 | 27,000 | Tattersalls October Yearling Sale Book 3 | Havana Gold/Stagecoach Jade | Colt | Jim Culloty |
| 1530 | 1,200 | Tattersalls October Yearling Sale Book 3 | Makfi/Who's Mindin Who | Filly | Janda Bloodstock |
| 1568 | 8,000 | Tattersalls October Yearling Sale Book 3 | Equiano/ Bassinet | Filly | Vendor |
| 1683 | 7000 | Tattersalls October Yearling Sale Book 3 | Bahamian Bounty/Miss Bond | Colt | Howson & Houldsworth Bloodstock |
| 1697 | 18,000 | Tattersalls October Yearling Sale Book 3 | Footstepsinthesand/Oh Happy Days | Colt | Howson & Houldsworth Bloodstock |
| 1730 | 16,000 | Tattersalls October Yearling Sale Book 3 | Farhh/Something Exciting | Colt | Mayfield Stables |
| 1756 | 1,800 | Tattersalls October Yearling Sale Book 3 | Rip Van Winkle/ Velvet Ribbon | Filly | Not Sold |
Tattersalls October Yearling Sale Book 2
| | | | | | |
| --- | --- | --- | --- | --- | --- |
| Lot no. | Price | Sale | Sire/ Dam or Name | Sex | Buyer |
| 601 | 27,000 | Tattersalls October Yearling Sale - Book 2 | Campanologist/Dyveke | Colt | Jeremy Brummitt |
| 642 | 30,000 | Tattersalls October Yearling Sale - Book 2 | Lope De Vega/Fand | Colt | Willie Browne (PS) |
| 835 | 100,000 | Tattersalls October Yearling Sale - Book 2 | Harbour Watch/Maid For Winning | Colt | The Hong Kong Jockey Club |
| 880 | 155,000 | Tattersalls October Yearling Sale - Book 2 | Lawman/Moment Of Time | Colt | Jarvis for Washbourne |
| 961 | 50,000 | Tattersalls October Yearling Sale - Book 2 | Raven's Pass/Queenofthenorth | Colt | Andrew Balding |
| 979 | 88,000 | Tattersalls October Yearling Sale - Book 2 | Kodiac/Redstone Dancer | Filly | Joe Foley |
| 1015 | 22,000 | Tattersalls October Yearling Sale - Book 2 | Poet's Voice/Salmon Rose | Filly | Philip Kirby |
| 1030 | 87,000 | Tattersalls October Yearling Sale - Book 2 | Kyllachy/Self Centred | Colt | Abdullatif Saad A Al-Musalmani |
| 1132 | 37,000 | Tattersalls October Yearling Sale - Book2 | Mastercraftsman/Tough Chic | Colt | Kilbride Equine |
| 1172 | 24,000 | Tattersalls October Yearling Sale -Book 2 | Intello/White Cay | Filly | John Hammond |
| 1217 | 52,000 | Tattersalls October Yearling Sale- Book 2 | Makfi/ An Ghalanta | Filly | Morna McDowell |
| 1245 | 60,000 | Tattersalls October Yearling Sale-Book 2 | Holy Roman Emperor/ Ballymore Lady | Colt | Morna McDowell |
| 1254 | 38,000 | Tattersalls October Yearling Sale- Book 2 | Mastercraftsman/Bertie's Best | Colt | Troy Steve |
| 1262 | 240,000 | Tattersalls October Yearling Sale- Book2 | Shamardal/ Boccassini | Colt | John Ferguson Bloodstock |
| 1297 | 38,000 | Tattersalls October Yearling Sale - Book 2 | Lope de Vega/Chocolate Mauk | Filly | David Redvers Bloodstock |
Tattersalls October Yearling Sale Book 1
| | | | | | |
| --- | --- | --- | --- | --- | --- |
| Lot no. | Price | Sale | Sire/ Dam or Name | Sex | Buyer |
| 12 | 675,000 | Tattersalls October Yearling Sale Book 1 | Frankel/Diary | Filly | Joe Foley |
| 46 | 100,000 | Tattersalls October Yearling Sale Book 1 | Zoffany/Far Away Eyes | Colt | Highflyer Bloodstock |
| 150 | 150,000 | Tattersalls October Yearling Sale Book 1 | Exceed And Excel/Lay Time | Colt | John Ferguson Bloodstock |
| 245 | 110,000 | Tattersalls October Yearling Sale Book 1 | Al Kazeem/Perfect Delight | Colt | Vendor |
| 247 | 180,000 | Tattersalls October Yearling Sale Book 1 | Al Kazeem/Perfect Spirit | Colt | C Gordon-Watson Bloodstock/Al Shaqab Racing |
| 248 | 140,000 | Tattersalls October Yearling Sale Book 1 | Helmet/Perfect Star | Colt | Roger Varian |
| 267 | 60,000 | Tattersalls October Yearling Sale Book 1 | Poet's Voice/Pure Song | Colt | Highflyer Bloodstock |
| 380 | 160,000 | Tattersalls October Yearling Sale Book 1 | Dansili/Time On | Colt | Roger Varian |
| 439 | 165,000 | Tattersalls October Yearling Sale Book 1 | Dutch Art/Albisola | Filly | Joe Foley |
| 449 | 300,000 | Tattersalls October Yearling Sale Book 1 | Dansili/Amber Silk | Filly | Mayfair Speculators/Peter & Ross Doyle Bloodstock |
| 458 | 100,000 | Tattersalls October Yearling Sale Book 1 | Street Cry/Anne Of Kiev | Colt | Vendor |
| 546 | 57,000 | Tattersalls October Yearling Sale Book 1 | Farhh/Coquette Noir | Colt | Bradley/Kelly Bloodstock |
Goffs Orby Sale 2016
| | | | | | |
| --- | --- | --- | --- | --- | --- |
| Lot no. | Price | Sale | Sire/ Dam or Name | Sex | Buyer |
| 200 | 200,000 | Goffs Orby Sale 2016 | Lonhro/Peinture Ancienne | Colt | SackvilleDonald Bloodstock |
Tattersalls Ireland September Yearling Sale 2016
| | | | | | |
| --- | --- | --- | --- | --- | --- |
| Lot no. | Price | Sale | Sire/ Dam or Name | Sex | Buyer |
| 93 | 15,000 | Tattersalls Ireland September Yearling Sale 2016 | Harbour Watch/Honesty Pays | C | Tyre Hill Farm |
| 456 | 22,000 | Tattersalls Ireland September Yearling Sale 2016 | Havana Gold/Ares Choix | C | Con Marnane |
| 516 | 37,000 | Tattersalls Ireland September Yearling Sale 2016 | Makfi/Clifton Dancer | F | Karl Burke |
Baden Baden September Yearling 2016
| | | | | | |
| --- | --- | --- | --- | --- | --- |
| Lot no. | Price | Sale | Sire/ Dam or Name | Sex | Buyer |
| 15 | 6,000 | Baden Baden September Yearling 2016 | Champs Elysees/Lady Tabitha | F | Yvonne Vollmer |
| 67 | 61,000 | Baden Baden September Yearling 2016 | Peintre Celebre/Doohulla | C | Sauren |
| 107 | 5,000 | Baden Baden September Yearling 2016 | Camelot/Bay Swallow | C | Peter Franceschini |
| 166 | 13,000 | Baden Baden September Yearling 2016 | Footstepsinthesand/Damoiselle | C | Janda/Westminster Racehorses |
| 210 | 30,000 | Baden Baden September Yearling 2016 | Peintre Celebre/Clunia | F | Rick Wylie Bloodstock |
Goffs UK Silver Yearling Sale 2016
| | | | | | |
| --- | --- | --- | --- | --- | --- |
| Lot no. | Price | Sale | Sire/ Dam or Name | Sex | Buyer |
| 510 | 5,500 | Goffs UK Silver Yearling Sale 16 | Swiss Spirit/Bossy Kitty | C | Cristiano Martins |
| 520 | 18,000 | Goffs UK Silver Yearling Sale 16 | Poet's Voice/Charming | C | Bobby O'Ryan/James Ewart |
Goffs UK Premier Yearling Sale 2016
| | | | | | |
| --- | --- | --- | --- | --- | --- |
| Lot no. | Price | Sale | Sire/ Dam or Name | Sex | Buyer |
| 70 | 45,000 | Goffs UK Premier Yearling Sale 16 | Kyllachy/Bit By Bit | F | Blandford Bloodstock |
| 95 | 44,000 | Goffs UK Premier Yearling Sale 16 | Lethal Force/Cardrona | C | Ger Lyons |
| 122 | 20,000 | Goffs UK Premier Yearling Sale 16 | Society Rock/Crimson Sunrise | F | Bobby O'Ryan/Keith Dalgleish |
| 136 | 75,000 | Goffs UK Premier Yearling Sale 16 | Hellvelyn/Dash Of Lime | C | SackvilleDonald Bloodstock |
| 159 | 60,000 | Goffs UK Premier Yearling Sale 16 | Kyllachy/Eleganza | C | Aidan O'Ryan/Richard Fahey |
| 349 | 28,000 | Goffs UK Premier Yearling Sale 16 | Lethal Force/Poetic Dancer | C | Sam Sangster Bloodstock |
| 401 | 80,000 | Goffs UK Premier Yearling Sale 16 | Sir Prancealot/Rublevka Star | C | Bobby O'Ryan/Rebel Racing |
| 413 | 28,000 | Goffs UK Premier Yearling Sale 16 | Kodiac/Serena's Pride | C | Sheikh Abdullah Al-Malek Al-Sabah |
Tattersalls July Sale 2016
| | | | | | |
| --- | --- | --- | --- | --- | --- |
| Lot no. | Price | Sale | Sire/ Dam or Name | Sex | Buyer |
| 29 | 14,000 | Tattersalls July Sale 2016 | Fatima's Gift | M | Turquoise Bloodstock |
| 30 | 5,000 | Tattersalls July Sale 2016 | Gianetta | F | Belmont Bloodstock |
| 99 | 26,000 | Tattersalls July Sale 2016 | Rosa's Cantina | M | Margaret O'Toole |
| 100 | 20,000 | Tattersalls July Sale 2016 | Sense Of Victory | F | Dermot Farrington |
| 101 | 22,000 | Tattersalls July Sale 2016 | Believer | F | Brian Grassick Bloodstock |
| 305 | 8,500 | Tattersalls July Sale 2016 | Lime And Lemon | F | Linda Sadler Bloodstock |
| 355 | 1,000 | Tattersalls July Sale 2016 | Faraday Effect | G | JD Moore |
| 356 | 3,000 | Tattersalls July Sale 2016 | Playful Dude | G | Philip McEntee |
| 357 | 800 | Tattersalls July Sale 2016 | Mistiness | G | Ivan Clarke (PS) |
| 461 | 24,000 | Tattersalls July Sale 2016 | Corroyer | G | ITS Bloodstock |
| 493 | 800 | Tattersalls July Sale 2016 | Qatar Rainbow | C | Alan McCabe Racing |
Tattersalls Guineas Horses In Training 2016
| | | | | | |
| --- | --- | --- | --- | --- | --- |
| Lot no. | Price | Sale | Sire/ Dam or Name | Sex | Buyer |
| 22 | 1,200 | Tattersalls Guineas Horses In Training 2016 | Cella Bere | F | Abu Rkaiek Abd Halil |
| 23 | 7,000 | Tattersalls Guineas Horses In Training 2016 | Pensionnat | F | John Hughes Bloodstock |
Tattersalls February Sale 2016
| | | | | | |
| --- | --- | --- | --- | --- | --- |
| Lot no. | Price | Sale | Sire/ Dam or Name | Sex | Buyer |
| 3 | 5,500 | Tattersalls February Sale 2016 | Mexican Hawk | M | Jacqueline Henriksson |
| 4 | 12,000 | Tattersalls February Sale 2016 | Shivering | M | Doninick Mahony |
| 5 | 1,000 | Tattersalls February Sale 2016 | Make/Loulou | F | Katarina Jacobson |
| 65 | 3,500 | Tattersalls February Sale 2016 | Jida | M | Vendor |
| 67 | 8,000 | Tattersalls February Sale 2016 | Lightsome | F | Stroud Coleman Bloodstock |
| 90 | 1,000 | Tattersalls February Sale 2016 | Carefree Smile | M | Mohammed Amer F Alsubaie |
| 91 | 13,000 | Tattersalls February Sale 2016 | Nina Bonita | F | BBA Ireland |
| 124 | 22,000 | Tattersalls February Sale 2016 | Pin Up Girl | M | Chauvigny Global Equine |
| 125 | 15,000 | Tattersalls February Sale 2016 | Birch Cove | F | Springcombe Park Stud |
| 160 | 5,000 | Tattersalls February Sale 2016 | Caradak/Shivering | C | Sophie Buckley |
| 194 | 7,500 | Tattersalls February Sale 2016 | I Am Not Here | G | Guy Stephenson (PS) |
| 195 | 5,500 | Tattersalls February Sale 2016 | Straight Arrow | G | Guy Stephenson |
| 196 | 5,500 | Tattersalls February Sale 2016 | Italian Beauty | F | Guy Stephenson |
Tattersalls December Mare Sale 2015
| | | | | | |
| --- | --- | --- | --- | --- | --- |
| Lot no. | Price | Sale | Sire/ Dam or Name | Sex | Buyer |
| 1548 | 10,000 | Tattersalls December Mare Sale 2015 | Agushaya | M | FBA |
| 1592 | 50,000 | Tattersalls December Mare Sale 2015 | Guilia | M | BBA Ireland |
| 1765 | 28,000 | Tattersalls December Mare Sale 2015 | Fusca | M | SCEA des Prairies |
| 1766 | 27,000 | Tattersalls December Mare Sale 2015 | Late Night | M | Vendor |
| 1767 | 18,000 | Tattersalls December Mare Sale 2015 | Infinitum | M | Sedrati |
| 1768 | 70,000 | Tattersalls December Mare Sale 2015 | Go White Lightning | F | Faisal Bin Mishref al Qahtani |
| 1859 | 120,000 | Tattersalls December Mare Sale 2015 | Ballybacka Lady | M | Vendor |
| 2016 | 300,000 | Tattersalls December Mare Sale 2015 | Every Time | M | Meridian International |
| 2017 | 950,000 | Tattersalls December Mare Sale 2015 | Odeliz | M | Vendor |
| 2104 | 30,000 | Tattersalls December Mare Sale 2015 | Volkovkha | M | Trickledown Stud |
| 2105 | 26,000 | Tattersalls December Mare Sale 2015 | Highland Jewel | M | John & Susan Davis Bloodstock |
| 2182 | 25,000 | Tattersalls December Mare Sale 2015 | Russian Spirit | M | Emerald Bloodstock |
| 2183 | 6,500 | Tattersalls December Mare Sale 2015 | Panatella | F | HFTB Racing Agency (PS) |
| 2276 | 100,000 | Tattersalls December Mare Sale 2015 | Selinka | M | John & Jake Warren |
| 2277 | 85,000 | Tattersalls December Mare Sale 2015 | Cape Cay | F | TG Roddick |
| 2278A | 22,000 | Tattersalls December Mare Sale 2015 | Indigo | M | Darragh McCarthy |
| 2335 | 16,000 | Tattersalls December Mare Sale 2015 | Hoorayforhollywood | F | Eng Dhafi Al-Marri |
| 2336 | 11,000 | Tattersalls December Mare Sale 2015 | Laya | F | Vendor |
| 2499 | 7,800 | Tattersalls December Mare Sale 2015 | Perfect Flight | M | Not Sold |
| 2501 | 1,800 | Tattersalls December Mare Sale 2015 | Highland Stardust | M | James Ortega Bloodstock |
Tattersalls December Foal Sale 2015
| | | | | | |
| --- | --- | --- | --- | --- | --- |
| Lot no. | Price | Sale | Sire/ Dam or Name | Sex | Buyer |
| 251 | 20,000 | Tattersalls December Foal Sale 2015 | Finjaan/Alzahra | F | Howson & Houldsworth Bloodstock |
| 289 | 2,500 | Tattersalls December Foal Sale 2015 | Foxwedge/Motif | F | Juan C Peinado Garcia |
| 290 | 3,000 | Tattersalls December Foal Sale 2015 | Swiss Spirit/Mysterious Girl | F | Woodstock (PS) |
| 322 | 3,000 | Tattersalls December Foal Sale 2015 | Pastoral Pursuits/Perfect Cover | F | Newpinewood Stables |
| 323 | 800 | Tattersalls December Foal Sale 2015 | Mount Nelson | F | R Lanigan Jnr |
| 324 | 11,000 | Tattersalls December Foal Sale 2015 | Equiano/Big Old Unit | C | K & J Bloodstock |
| 348 | 1,000 | Tattersalls December Foal Sale 2015 | Motivator/Lavetoria | F | Buzasi KFT |
| 392 | 7,500 | Tattersalls December Foal Sale 2015 | Equiano/Bassinet | F | Not Sold |
| 393 | 2,200 | Tattersalls December Foal Sale 2015 | Foxwedge/Practise Perfect | F | Five Star Bloodstock |
| 431 | 3,000 | Tattersalls December Foal Sale 2015 | Helmet/Dance In The Sun | C | Giandomenico Aramini |
| 432 | 1,500 | Tattersalls December Foal Sale 2015 | Champs Elysees/Freya Tricks | F | Gallagher Equine |
| 730 | 55,000 | Tattersalls December Foal Sale 2015 | Shamardal/Survey | F | John Ferguson Bloodstock |
| 731 | 58,000 | Tattersalls December Foal Sale 2015 | Dark Angel/I'm So Glad | F | McKeever Bloodstock |
| 790 | 130,000 | Tattersalls December Foal Sale 2015 | Invincible Spirit/Selinka | C | Shadwell Estate Company |
| 791 | 44,000 | Tattersalls December Foal Sale 2015 | Zoffany/Senderlea | C | La Motteraye |
| 1311 | 35,000 | Tattersalls December Foal Sale 2015 | Helmet/Perfect Star | C | Vendor |
| 1397 | 800 | Tattersalls December Foal Sale 2015 | Poet's Voice/Trick Of Ace | C | S Moorbey (PS) |
| 1398 | 15,000 | Tattersalls December Foal Sale 2015 | Kodiac/Katevan | F | Emerald Bloodstock |
Tattersalls December Yearling Sale 2015
| | | | | | |
| --- | --- | --- | --- | --- | --- |
| Lot no. | Price | Sale | Sire/ Dam or Name | Sex | Buyer |
| 13 | 12,000 | Tattersalls December Yearling Sale 2015 | Areion/Larella | F | Guillermo Arizkorreta (PS) |
| 14 | 8,000 | Tattersalls December Yearling Sale 2015 | Roderic O'Connor/Pixie's Blue | C | Guillermo Arizkorreta |
| 63 | 5,000 | Tattersalls December Yearling Sale 2015 | Born To Sea/Drombeg Dawn | C | James Toller |
| 64 | 22,000 | Tattersalls December Yearling Sale 2015 | Paco Boy/Hazita | C | Jeremy Brummitt/Kingsdown Racing |
| 211 | 5,000 | Tattersalls December Yearling Sale 2015 | Born To Sea/Interpose | F | Marco Bozzi Bloodstock |
| 212 | 30,000 | Tattersalls December Yearling Sale 2015 | Harbour Watch/Blas Ceoil | C | Vendor |
Tattersalls Autumn Horses In Training 2015
| | | | | | |
| --- | --- | --- | --- | --- | --- |
| Lot no. | Price | Sale | Sire/ Dam or Name | Sex | Buyer |
| 13 | 4,000 | Tattersalls Autumn Horses In Training 2015 | Corroyer | C | 4,000 |
| 14 | 22,000 | Tattersalls Autumn Horses In Training 2015 | Musical Taste | F | Leigh Place Stud |
| 85 | 28,000 | Tattersalls Autumn Horses In Training 2015 | Brutus | G | Mansour Almaymoni |
| 86 | 2,500 | Tattersalls Autumn Horses In Training 2015 | Master Of Mayhem | G | Musayer Alshammari |
| 87 | 13,000 | Tattersalls Autumn Horses In Training 2015 | Lahabah | F | Oliver St. Lawrence Bloodstock |
| 88 | 2,000 | Tattersalls Autumn Horses In Training 2015 | Northern Lily | F | Mohamed Ahmisaurs |
| 187 | 11,000 | Tattersalls Autumn Horses In Training 2015 | Making Shapes | C | Charles Byrnes |
| 188 | 12,000 | Tattersalls Autumn Horses In Training 2015 | Mighty Zip | G | Kevin A Ryan |
| 189 | 9,500 | Tattersalls Autumn Horses In Training 2015 | Little Swift | F | Issa Shaban |
| 190 | 12,000 | Tattersalls Autumn Horses In Training 2015 | Shackled N Drawn | G | PR Hedger |
| 269 | 16,000 | Tattersalls Autumn Horses In Training 2015 | Jocular | G | Blandford Bloodstock |
| 270 | 10,000 | Tattersalls Autumn Horses In Training 2015 | Aggression | C | BBA Ireland |
| 271 | 16,000 | Tattersalls Autumn Horses In Training 2015 | Game Set Dash | G | GL Moore Racing |
| 341 | 33,000 | Tattersalls Autumn Horses In Training 2015 | Lat Hawill | G | Jamie Lloyd |
| 343 | 125,000 | Tattersalls Autumn Horses In Training 2015 | Flaming Spear | C | Hillen & Ryan |
| 344 | 70,000 | Tattersalls Autumn Horses In Training 2015 | Halation | G | Voute Sales |
| 392 | 57,000 | Tattersalls Autumn Horses In Training 2015 | Gamesome | C | PT Midgley |
| 393 | 57,000 | Tattersalls Autumn Horses In Training 2015 | God Willing | C | Declan Carroll |
| 395 | 100,000 | Tattersalls Autumn Horses In Training 2015 | Wet Sail | G | Charlie Fellows |
| 440 | 3,000 | Tattersalls Autumn Horses In Training 2015 | Deben | C | Kevin A Ryan |
| 441 | 26,000 | Tattersalls Autumn Horses In Training 2015 | New Hope | G | Mohamed R Al-Kuwari |
| 442 | 8,000 | Tattersalls Autumn Horses In Training 2015 | Engaging Smile | F | David Moon |
| 505 | 31,000 | Tattersalls Autumn Horses In Training 2015 | Indian Monsoon | C | Charles Byrnes |
| 506 | 7,500 | Tattersalls Autumn Horses In Training 2015 | Light Glass | F | CDS Bloodstock |
| 507 | 7,500 | Tattersalls Autumn Horses In Training 2015 | Mackiri | C | Craig Buckingham |
| 585 | 60,000 | Tattersalls Autumn Horses In Training 2015 | Murgan | C | James McHale |
| 588 | 18,000 | Tattersalls Autumn Horses In Training 2015 | Robins Pearl | F | SackvilleDonald Bloodstock |
| 589 | 27,000 | Tattersalls Autumn Horses In Training 2015 | Eddystone Rock | C | JP Murtagh Racing |
| 651 | 42,000 | Tattersalls Autumn Horses In Training 2015 | Heisman | G | George Baker Racing |
| 652 | 130,000 | Tattersalls Autumn Horses In Training 2015 | Master Of Irony | G | Harold Kirk/WP Mullins |
| 654 | 45,000 | Tattersalls Autumn Horses In Training 2015 | Seven Kingdoms | G | David Dennis |
| 724 | 110,000 | Tattersalls Autumn Horses In Training 2015 | Captain Morley | G | David Simcock |
| 725 | 125,000 | Tattersalls Autumn Horses In Training 2015 | Fog Of War | G | Stroud Coleman Bloodstock |
| 726 | 15,000 | Tattersalls Autumn Horses In Training 2015 | Sahawar | H | Horse France Ireland |
| 727 | 48,000 | Tattersalls Autumn Horses In Training 2015 | Graasten | C | GL Moore Racing |
| 771 | 130,000 | Tattersalls Autumn Horses In Training 2015 | Sacrificial | G | Jeremy Brummitt |
| 839 | 75,000 | Tattersalls Autumn Horses In Training 2015 | Jackfish | C | China Horse Club |
| 840 | 42,000 | Tattersalls Autumn Horses In Training 2015 | Blue Humor | G | Troy Steve Bloodstock/Niall Saville |
| 841 | 9,000 | Tattersalls Autumn Horses In Training 2015 | Prepotent | C | Paolo Favero |
| 842 | 26,000 | Tattersalls Autumn Horses In Training 2015 | Gwendolyn | F | R Cowell Racing |
| 898 | 1,000 | Tattersalls Autumn Horses In Training 2015 | Stealing The Show | C | Joachim Weissmeier (PS) |
| 899 | 16,000 | Tattersalls Autumn Horses In Training 2015 | Hayba | F | Julian Gaze |
| 950 | 10,000 | Tattersalls Autumn Horses In Training 2015 | Shankly | G | R H Racing |
| 951 | 12,000 | Tattersalls Autumn Horses In Training 2015 | Burning Blaze | G | Brian Ellison Racing |
| 952 | 57,000 | Tattersalls Autumn Horses In Training 2015 | Rocket Punch | G | Magaret O'Toole |
| 953 | 45,000 | Tattersalls Autumn Horses In Training 2015 | Soul Searcher | F | Magaret O'Toole |
| 1021 | 21,000 | Tattersalls Autumn Horses In Training 2015 | Black Night | C | Richard Frisby Bloodstock |
| 1022 | 22,000 | Tattersalls Autumn Horses In Training 2015 | Birdcage | F | Rangefield Bloodstock |
| 1023 | 2,000 | Tattersalls Autumn Horses In Training 2015 | Hercullian Prince | G | Conor Dore |
| 1024 | 175,000 | Tattersalls Autumn Horses In Training 2015 | Flying Empress | F | Gassim Mohammad Ghazali |
| 1087 | 3,000 | Tattersalls Autumn Horses In Training 2015 | Lindaro | C | Paolo Favero |
| 1088 | 38,000 | Tattersalls Autumn Horses In Training 2015 | Lyonell | C | Hyphen Bloodstock |
| 1089 | 9,000 | Tattersalls Autumn Horses In Training 2015 | Chopin | G | Ahmed Habib Ahmed Alanzoor |
| 1090 | 92,000 | Tattersalls Autumn Horses In Training 2015 | Aces | C | BBA Ireland/John Hammond |
| 1091 | 25,000 | Tattersalls Autumn Horses In Training 2015 | Bell Heather | F | Aidan O'Ryan/Richard Fahey |
| 1247 | 20,000 | Tattersalls Autumn Horses In Training 2015 | Al Gomry | G | Al Ghazali Stud |
| 1249 | 20,000 | Tattersalls Autumn Horses In Training 2015 | Peace And The City | F | Aidan O'Ryan |
| 1250 | 1,500 | Tattersalls Autumn Horses In Training 2015 | Have A Great Day | G | Emilio Jose Benitez Pena |
| 1281 | 800 | Tattersalls Autumn Horses In Training 2015 | Debira | F | Enrique Leon |
| 1283 | 18,000 | Tattersalls Autumn Horses In Training 2015 | Alcander | C | Simon Christian |
| 1284 | 8,000 | Tattersalls Autumn Horses In Training 2015 | Kemsing | G | Julia Feilden |
| 1344 | 6,500 | Tattersalls Autumn Horses In Training 2015 | Spirit Of Mayfairr | C | Barbara Ehrat |
| 1345 | 800 | Tattersalls Autumn Horses In Training 2015 | Greenlet | F | Abdalbasti Gzema |
| 1441 | 17,000 | Tattersalls Autumn Horses In Training 2015 | Make Mischief | C | Elisa Castelli |
| 1442 | 3,000 | Tattersalls Autumn Horses In Training 2015 | Bushby | F | Thamer al Dihani |
| 1443 | 2,500 | Tattersalls Autumn Horses In Training 2015 | Genuine Approval | F | Linda Sadler Bloodstock |
| 1444 | 800 | Tattersalls Autumn Horses In Training 2015 | Wizardress | F | Oliver St. Lawrence Bloodstock |
| 1535 | 2,000 | Tattersalls Autumn Horses In Training 2015 | Patriot Game | C | Armando Duarte |
| 1536 | 800 | Tattersalls Autumn Horses In Training 2015 | Tasselled | F | JRB & PJ Williams |
| 1537 | 1,500 | Tattersalls Autumn Horses In Training 2015 | Teepee Time | F | BPJ Baugh |
| 1597 | 17,000 | Tattersalls Autumn Horses In Training 2015 | Foxham | C | ITS Bloodstock |
| 1599 | 8,500 | Tattersalls Autumn Horses In Training 2015 | Electrostatic | F | Nicholas Caullery |
| 1600 | 8,500 | Tattersalls Autumn Horses In Training 2015 | Top Gem | F | Knocklong House Stud |
| 1651 | 7,000 | Tattersalls Autumn Horses In Training 2015 | Art Bleu | C | Mohamed Alajmi |
| 1653 | 6,500 | Tattersalls Autumn Horses In Training 2015 | Kings Henchman | G | Compas Equine |
| 1654 | 5,000 | Tattersalls Autumn Horses In Training 2015 | Abusir | C | Paolo Favero |
Tattersalls October Yearling Sale Book 4 2015
| | | | | | |
| --- | --- | --- | --- | --- | --- |
| Lot no. | Price | Sale | Sire/ Dam or Name | Sex | Buyer |
| 2164 | 11,000 | Tattersalls October Yearling Sale Book 4 2015 | Sir Percy/Shesells Seashells | C | Vendor |
Tattersalls October Yearling Sale Book 3 2015
| | | | | | |
| --- | --- | --- | --- | --- | --- |
| Lot no. | Price | Sale | Sire/ Dam or Name | Sex | Buyer |
| 1451 | 26,000 | Tattersalls October Yearling Sale Book 3 2015 | Lawman/Alava | C | Aidan O'Ryan/Richard Fahey |
| 1538 | 22,000 | Tattersalls October Yearling Sale Book 3 2015 | Zebedee/Fairmont | C | Dean Ivory Racing |
| 1540 | 18,000 | Tattersalls October Yearling Sale Book 3 2015 | Zebedee/Fancy Theory | C | RA & ME Gander |
| 1617 | 22,000 | Tattersalls October Yearling Sale Book 3 2015 | Dark Angel/Lastroseofsummer | F | Nick Bradley/Jason Kelly |
| 1659 | 70,000 | Tattersalls October Yearling Sale Book 3 2015 | Dark Angel/Nashira | 70,000 | Highfield Farm Llp |
| 1655 | 26,000 | Tattersalls October Yearling Sale Book 3 2015 | Clodovil/Nordkappe | C | Paul Moroney Bloodstock |
| 1711 | 27,000 | Tattersalls October Yearling Sale Book 3 2015 | Harbour Watch/Secret Night | F | Stroud Coleman Bloodstock |
| 1803 | 4,800 | Tattersalls October Yearling Sale Book 3 2015 | Equiano/Apple Sauce | F | Not Sold |
| 1814 | 12,000 | Tattersalls October Yearling Sale Book 3 2015 | Sixties Icon/Atasari | F | Kismet Bloodstock |
| 1821 | 18,000 | Tattersalls October Yearling Sale Book 3 2015 | Archipenko/Bassinet | F | Vendor |
| 1823 | 28,000 | Tattersalls October Yearling Sale Book 3 2015 | Compton Place/Beautiful Lady | C | Harrowgate Bloodstock |
| 1844 | 10,000 | Tattersalls October Yearling Sale Book 3 2015 | Kodiac/Carefree Smile | F | Fin Grove Farm |
| 1850 | 32,000 | Tattersalls October Yearling Sale Book 3 2015 | Poet's Voice/China | C | Heart Of The South Racing |
| 1861 | 5,000 | Tattersalls October Yearling Sale Book 3 2015 | Mawatheeq/Cross Current | C | Vendor |
| 1862 | 6,000 | Tattersalls October Yearling Sale Book 3 2015 | Aqlaam/Curtains | C | Dianne Sayer |
| 1868 | 10,000 | Tattersalls October Yearling Sale Book 3 2015 | Kendargent/Damoiselle | C | Paul Burdett |
| 1892 | 16,500 | Tattersalls October Yearling Sale Book 3 2015 | Pastoral Pursuits/Emma Peel | C | Corrib Racing |
| 1980 | 9,000 | Tattersalls October Yearling Sale Book 3 2015 | Sir Percy/Mexican Hawk | C | Rabbah Bloodstock |
| 2001 | 800 | Tattersalls October Yearling Sale Book 3 2015 | Piccolo/Naval Dispatch | F | Eddie Linehan |
| 2017 | 20,000 | Tattersalls October Yearling Sale Book 3 2015 | Poet's Voice/Perfect Flight | C | Vendor |
Tattersalls October Yearling Sale Book 2 2015
| | | | | | |
| --- | --- | --- | --- | --- | --- |
| Lot no. | Price | Sale | Sire/ Dam or Name | Sex | Buyer |
| 527 | 160,000 | Tattersalls October Yearling Sale Book 2 2015 | Teofilo/White Cay | F | John Warren Bloodstock |
| 583 | 45,000 | Tattersalls October Yearling Sale Book 2 2015 | Siyouni/Amalea | F | Seventh Lap |
| 639 | 100,000 | Tattersalls October Yearling Sale Book 2 2015 | Dragon Pulse/Belle Watling | C | John & Jake Warren |
| 657 | 60,000 | Tattersalls October Yearling Sale Book 2 2015 | Shamardal/Bright Halod | F | Tina Rau Bloodstock |
| 688 | 60,000 | Tattersalls October Yearling Sale Book 2 2015 | Born To Sea/Chanter | C | Berberini Bloodstock |
| 753 | 45,000 | Tattersalls October Yearling Sale Book 2 2015 | Helmet/Dark Indian | F | Vendor |
| 767 | 28,000 | Tattersalls October Yearling Sale Book 2 2015 | Harbour Watch/Dhuyoof | F | Rabbah Bloodstock |
| 818 | 45,000 | Tattersalls October Yearling Sale Book 2 2015 | Clodovil/Fact | C | Peter & Ross Doyle Bloodstock |
| 873 | 75,000 | Tattersalls October Yearling Sale Book 2 2015 | Casamento/Glyndebourne | C | A Skiffington |
| 1202 | 45,000 | Tattersalls October Yearling Sale Book 2 2015 | Lawman/Pure Song | C | M H Tompkins |
| 1271 | 40,000 | Tattersalls October Yearling Sale Book 2 2015 | Exceed And Excel/Selinka | C | Darren Bunyan Racing |
| 1283 | 80,000 | Tattersalls October Yearling Sale Book 2 2015 | Exceed And Excel/Sharp Terms | C | Berberini Bloodstock |
| 1288 | 62,000 | Tattersalls October Yearling Sale Book 2 2015 | Casamento/Sheba Five | C | The Channel Consignment |
| 1369 | 19,000 | Tattersalls October Yearling Sale Book 2 2015 | Born To Sea/Tara's Wells | C | Not Sold |
| 1392 | 17,000 | Tattersalls October Yearling Sale Book 2 2015 | Harbour Watch/Touching | F | Marco Bozzi Bloodstock |
| 1400 | 40,000 | Tattersalls October Yearling Sale Book 2 2015 | Kodiac/Trombe | C | 40,000 |
| 1404 | 58,000 | Tattersalls October Yearling Sale Book 2 2015 | Lope De Vega/Two Sets To Love | C | David Redvers Bloodstock |
Tattersalls October Yearling Sale Book 1 2015
| | | | | | |
| --- | --- | --- | --- | --- | --- |
| Lot no. | Price | Sale | Sire/ Dam or Name | Sex | Buyer |
| 83 | 330,000 | Tattersalls October Yearling Sale Book 1 2015 | Pivotal/Best Terms | F | Berberini Bloodstock |
| 244 | 300,000 | Tattersalls October Yearling Sale Book 1 2015 | Lope De Vega/Inchmahome | F | Sunderland Holding Inc |
| 290 | 520,000 | Tattersalls October Yearling Sale Book 1 2015 | Street Cry/Lay Time | F | Sunderland Holding Inc |
| 380 | 90,000 | Tattersalls October Yearling Sale Book 1 2015 | Makfi/Perfect Spirit | C | Vendor |
| 381 | 32,000 | Tattersalls October Yearling Sale Book 1 2015 | Sepoy/Perfect Star | F | Mark Johnston Racing |
| 408 | 180,000 | Tattersalls October Yearling Sale Book 1 2015 | Dark Angel/Red Intrigue | F | David Redvers & China Horse Club |
| 479 | 40,000 | Tattersalls October Yearling Sale Book 1 2015 | Nathaniel/Sweet Lemon | C | Vendor |
| 489 | 65,000 | Tattersalls October Yearling Sale Book 1 2015 | Jukebox Jury/Tech Exceed | C | Vendor |
| 489 | 65,000 | Tattersalls October Yearling Sale Book 1 2015 | Jukebox Jury/Tech Exceed | C | Vendor |
| 497 | 230,000 | Tattersalls October Yearling Sale Book 1 2015 | New Approach/Time Saved | F | Ballyhane Stud |
Goffs UK Silver Yearling Sale 2015
| | | | | | |
| --- | --- | --- | --- | --- | --- |
| Lot no. | Price | Sale | Sire/ Dam or Name | Sex | Buyer |
| 575 | 17,000 | Goffs UK Silver Yearling Sale 15 | Elzaam/Evelyn One | C | Willie Browne |
| 605 | 8,000 | Goffs UK Silver Yearling Sale 15 | Arcano/Lady McBeth | F | Collin Gorman |
Goffs UK Premier Yearling Sale 2015
| | | | | | |
| --- | --- | --- | --- | --- | --- |
| Lot no. | Price | Sale | Sire/ Dam or Name | Sex | Buyer |
| 93 | 75,000 | Goffs UK Premier Yearling Sale 15 | Acclamation/Wake Up Call | F | Cool Silk PS/Stroud Coleman BS |
| 162 | 30,000 | Goffs UK Premier Yearling Sale 15 | Sir Prancealot/Beguiler | C | Bobby O'Ryan/Ben Haslam |
| 193 | 82,000 | Goffs UK Premier Yearling Sale 15 | Mayson/Cardrona | C | Highfield Farm Llp |
| 209 | 52,000 | Goffs UK Premier Yearling Sale 15 | Harbour Watch/Clifton Dancer | F | Karl Burke |
| 245 | 52,000 | Goffs UK Premier Yearling Sale 15 | Harbour Watch/Eastern Lily | C | David Redvers Bloodstock |
| 262 | 21,000 | Goffs UK Premier Yearling Sale 15 | Arcano/Existentialist | F | Mr P.J. Prendergast |
| 270 | 55,000 | Goffs UK Premier Yearling Sale 15 | Intikhab/Fantastic Option | C | Bobby O'Ryan/Keith Dalgleish |
| 309 | 38,000 | Goffs UK Premier Yearling Sale 15 | Famous Name/Happy Flight | F | A Skiffington |
| 341 | 5,000 | Goffs UK Premier Yearling Sale 15 | Helmet/Kalabunga | C | Peter & Ross Doyle Bloodstock |
| 350 | 32,000 | Goffs UK Premier Yearling Sale 15 | Compton Place/Khyber Knight | F | A. C. Elliott |
| 431 | 54,000 | Goffs UK Premier Yearling Sale 15 | Showcasing/My Delirium | C | SackvilleDonald Bloodstock |
| 452 | 25,000 | Goffs UK Premier Yearling Sale 15 | Delegator/Page | C | Five Star Bloodstock |
Tattersalls July Sale 2015
| | | | | | |
| --- | --- | --- | --- | --- | --- |
| Lot no. | Price | Sale | Sire/ Dam or Name | Sex | Buyer |
| 8 | 7,500 | Tattersalls July Sale 2015 | Rag Top | M | Eng Dhafi Al-Marri |
| 8 | 7,500 | Tattersalls July Sale 2015 | Rag Top | M | Eng Dhafi Al-Marri |
| 70 | 6,500 | Tattersalls July Sale 2015 | Perfect Pursuit | M | Horse Park Stud/Grove Stud (P.S.) |
| 149 | 18,000 | Tattersalls July Sale 2015 | Malinche | M | Al Ghazali Stud |
| 151 | 25,000 | Tattersalls July Sale 2015 | Having A Blast | M | Emma O'Gorman |
| 280 | 8,500 | Tattersalls July Sale 2015 | *Street Cry/Real Fancy Runner | F | 8,500 |
| 438 | 16,000 | Tattersalls July Sale 2015 | Adventureman | G | Ruth Carr |
| 439 | 18,000 | Tattersalls July Sale 2015 | Ledbury | C | Lee Carter |
| 440 | 11,500 | Tattersalls July Sale 2015 | Looking Good | F | Ardo Farm |
| 465 | 13,000 | Tattersalls July Sale 2015 | After The Sunset | C | Abdullah Salman Hamoud Alsabah |
| 466 | 13,000 | Tattersalls July Sale 2015 | Don Sigfredo | G | Vendor |
| 467 | 7,000 | Tattersalls July Sale 2015 | Ottoman King | C | CDS Bloodstock |
Tattersalls Guineas Horses In Training 2015
| | | | | | |
| --- | --- | --- | --- | --- | --- |
| Lot no. | Price | Sale | Sire/ Dam or Name | Sex | Buyer |
| 4 | 5,500 | Tattersalls Guineas Horses In Training 2015 | *Mastercraftsman/Shamara | G | AD Bloodstock |
| 5 | 2,500 | Tattersalls Guineas Horses In Training 2015 | The Last Melon | G | J Bennett |
| 6 | 1,500 | Tattersalls Guineas Horses In Training 2015 | *Medicean/Art Eyes | F | Compas Equine |
| 26 | 4,800 | Tattersalls Guineas Horses In Training 2015 | *High Chaparral/Final Legacy | G | AGC Bloodstock |
| 28 | 17,000 | Tattersalls Guineas Horses In Training 2015 | Malice | F | Mickley Stud |
| 55 | 11,000 | Tattersalls Guineas Horses In Training 2015 | Limerick Lord | C | Julia Feilden |
| 56 | 5,000 | Tattersalls Guineas Horses In Training 2015 | Vejovis | G | Brian Wilson |
| 81 | 45,000 | Tattersalls Guineas Horses In Training 2015 | Cool Strutter | C | Andrew Balding |
Tattersalls February Sale 2015
| | | | | | |
| --- | --- | --- | --- | --- | --- |
| Lot no. | Price | Sale | Sire/ Dam or Name | Sex | Buyer |
| 25 | 4,000 | Tattersalls February Sale 2015 | Microwave | F | Springcombe Park Stud |
| 26 | 10,000 | Tattersalls February Sale 2015 | Absent Lady | F | Ed Vaughan Racing |
| 27 | 8,000 | Tattersalls February Sale 2015 | Marasil | F | Cymraeg Bloodstock |
| 28 | 1,500 | Tattersalls February Sale 2015 | Qatar Success | F | Michael Steinmetz |
| 147 | 28,000 | Tattersalls February Sale 2015 | Willie Wag Tail | G | Horse France Ireland |
| 148 | 16,000 | Tattersalls February Sale 2015 | Red Majesty | G | Ryan & Hillen |
| 200 | 22,000 | Tattersalls February Sale 2015 | Belrog | G | J. Jenkins |
| 255 | 1,500 | Tattersalls February Sale 2015 | Gold Run | G | John Penny |
| 256 | 3,500 | Tattersalls February Sale 2015 | Gin Trap | C | Demetris Demeriou |
| 257 | 9,000 | Tattersalls February Sale 2015 | Total Demolition | G | P Phelan |
| 288 | 2,500 | Tattersalls February Sale 2015 | Hurricane Alert | C | Michael Baldry |
| 289 | 5,000 | Tattersalls February Sale 2015 | The Olympus Man | G | Madeleine Smithe |
Ball Dancing (Exchange Rate - Ball Gown) - 1st Grade 1 Jenny Wiley Stakes, Keenland
Lady Lara (Excellent Art - Shanty) - 1st Grade 2 Honey Fox Stakes, Gulfstream
Spillway (Rail Link x Flower Market) 1st Gr1 Australian Cup, Flemington, Australia
Wootton Bassett (Iffraaj x Balladonia) - 1st Gr.1 Prix Jean-Luc Lagardere (Grand Criterium), Longchamp
1st Gr.1 Prix Jean-Luc Lagardere (Grand Criterium), Longchamp

1st £300,000 DBS Premier Yearling Stakes, Doncaster (see video)
1st £300,000 Weatherbys Insurance 2YO Stakes, Doncaster
Sold as a yearling to Bobby O'Ryan for £46,000 at DBS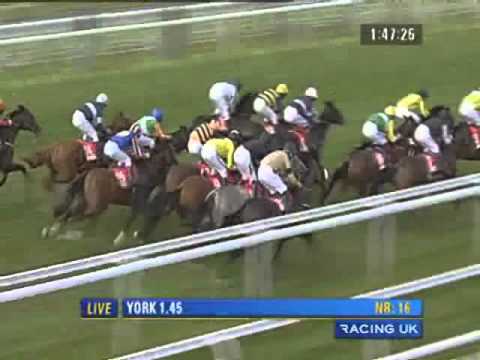 Presvis (Sakhee x Frozen Fire) - 1st Gr.1 Audemars Piguet QEII Cup, Sha Tin, Hong Kong
1st Gr.1 Audemars Piguet QEII Cup, Sha Tin, Hong Kong (see video)
1st £100,000 John Smith's Stakes, Newbury
1st Nad al Sheba Meydan Gateway Towers Trophy, Dubai
1st Nad al Sheba Al Tayer Motors Trophy, Dubai
2nd Gr.1 Nad al Sheba Dubai Duty Free, Dubai
Sold as a foal to Will Edmeades Bloodstock for 15,000gns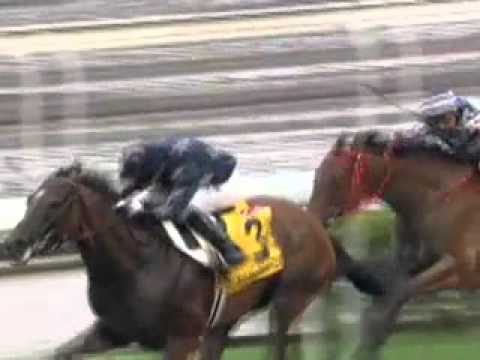 Amaron (Shamardal x Amandalini) - 1st Gr.1 Premio Vittorio Di Capua, and dual Gr.3 winner
1st Gr.1 Premio Vittorio Di Capua, San Siro

1st Gr.3 preis Der Swk - Dr Busch Memorial, Krefeld

1st Gr.3 American Express Zukunfts-Rennen, Baden Baden
1st L Oppenheim-Rennen, Cologne
3rd Gr.3 Lando-Preis Des Winterfavoriten, Cologne
4th Gr.1 Poule D'Essai Des Poulains, Longchamp
Sold as a yearling to BBA Germany for 105,000gns at Tattersalls December Sales 2010
Puissance De Lune (Shamardal x Princess Serena) - 1st Gr.2 Blamey Stakes, 1st Gr.3 Queen Elizabeth Stakes, Austrialia
1st Gr.2 Blamey Stakes, Flemington, Australia
1st Gr.3 Queen Elizabeth Stakes, Flemington, Australia, by 5l (watch the race http://youtu.be/lnWRu1KnBUg)

1st L Bendigo Cup, Bendigo by 8l

Qualified and favourite for the 2013 Melbourne Cup
Owned and sold in Australia by Jamie Railton Bloodstock

Best Terms (Exceed And Excel x Sharp Terms) - Gr.2 Lowther Stakes and Gr.2 Queen Mary winner
1st Gr.2 Lowther Stakes, York
1st Gr.2 Queen Mary Stakes, Royal Ascot
Viva Hong Kong (Lemon Drop Kid x Spring Pitch) - 1st Gr.1 Macau-Hong Kong Trophy, Taipa
1st Gr.1 Macau-Hong Kong Trophy, Taipa
2nd Gr.3 Autumn Stakes, Ascot
3rd Gr. 3 Lingfield Derby Trial, Lingfield
3rd LR Macau Winter Trophy, Taipa
Sold as a 2yo to Terry Mills for 115,000gns
On The Acorn (Inchinor x Amarice) - dual Gr.2 winner in USA
1st Gr.2 Jim Murray Memorial Handicap, Hollywood Park (twice)
1st Gr.2 San Juan Capistrano Invitational Handicap, Santa Anita
2nd Gr. 2 San Luis Obispo Handicap, Santa Anita
3rd Gr. 2 San Luis Obispo Handicap, Santa Anita
3rd Gr.3 Bay Meadows Derby
Sold as a 2yo to Gordon Troeller Bloodstock for 16,000gns
Ayaar (Rock of Gibraltar) x Teide Lady - 2012 Gr.3 winner
1st Gr.3 Belmondo Zukunfts-Rennen, Baden Baden

1st EBF Maiden, Folkestone

Sold as a yearling to Gill Richardson for 48,000gns at Tattersalls October Sales
Firth of Fifth (Traditionally x Wish List) - 1st Gr.2 Superlative Stakes, Newmarket
1st Gr.2 Superlative Stake, Newmarket
Sold as a foal to Emerald Bloodstock for 20,000gns
Montgomery's Arch (Arch x Inny River) - 1st Gr.2 Richmond Stakes, Goodwood
1st Gr.2 Richmond Stakes, Goodwood
3rd Gr.1 Dewhurst Stakes, Newmarket
Sold as a 2yo to Nick Littmoden for 20,000gns
Celtic Slipper (Anabaa x Celtic Silhouette) - Gr.3 winner and Gr.2 placed
1st Gr.3 Premio Dormello, Milan
2nd Gr.3 Prestige Stakes, Goodwood
3rd Gr.2 May Hill Stakes, Doncaster
Sold as a yearling to Shadwell Estate Co. Ltd for £40,000
Bonnie Charlie (Intikhab x Scottish Exile) - 2nd Gr.3 Horris Hill Stakes and Molecomb Stakes
2nd Gr.3 Horris Hill Stakes, Newbury
2nd Gr.3 Molecomb Stakes, Goodwood
3rd Gr.3 Prix Eclipse, Chantilly
Sold as a yearling to Will Edmeades Bloodstock for £46,000
Devious Boy (Dr Devious x Oh Hebe) - 1st Gr.2 Oak Tree Derby, Santa Anita
1st Gr.2 Oak Tree Derby, Santa Anita
1st LR Oceanside Stakes, Del Mar
2nd Gr.2 Del Mar Derby, Del Mar
2nd Gr.3 La Jolla Handicap, Del Mar
3rd Gr. 3 Inglewood Handicap, Hollywood
Sold as a yearling to Patrick Haslam for 9,500gns
Contemporary (Alzao x Crumpetsfortea) - 1st Gr.3 Prix Miesque, Maisons-Laffitte
1st Gr.3 Prix Miesque, Maisons-Laffitte
Sold as a yearling to Allevamento La Nuova Sbarra for 30,000gns
Peak to Creek (Royal Applause x Rivers Rhapsody) - won or placed in 7 Stakes races
1st Gr.3 Horris Hill Stakes, Newbury
1st LR Rockingham Stakes, York
2nd LR Champion 2YO Trophy, Ripon
2nd LR King Charles II Stakes, Newmarket
3rd Gr. 3 Prix d'Arenberg, Maisons-Laffitte
3rd Gr. 3 Craven Stakes, Newmarket
3rd Gr. 3 Surrey Stakes, Sandown
Sold as a yearling to Charlie Gordon Watson for 50,000gns
Romsdal (Halling - Pure Song) - 1st Listed Magnolia Stakes, Kempton
Maze (Dr Fong x Aryadne) - 1st L Chesham Stakes, Royal Ascot
1st LR Chesham Stakes, Royal Ascot
2nd LR Rockingham Stakes, York
Sold as a yearling to McKeever St. Lawrence for 28,000gns
Yankee Bravo (Yankee Gentleman x Vickey Jane) - dual Listed winner in USA
1st LR California Derby, Golden Gate
1st LR Eddie Logan Stakes, Santa Anita
3rd Gr. 2 Louisiana Derby, Fair Grounds
4th Gr. 1 Santa Anita Derby, Santa Anita
Sold as a 2yo to Lawley Wakelin Bloodstock for 16,500gns
Pencil Hill (Acclamation x Como) - 1st Marble Hill Stakes, Curragh
1st LR Marble Hill Stakes, Curragh
4th Gr. 2 Coventry Stakes, Royal Ascot
Sold as a yearling to Mascalls Stud for 8,000gns
Mister Cavern (Lion Cavern x Slow Jazz) - dual Listed winner in Italy
1st LR Premio Eupili, Milan
1st LR Premio d'Estate, Milan
2nd Gr. 3 Premio Primi Passi, Milan
3rd LR Premio Nearco, Rome
Sold as a yearling to Bozzi Bloodstock Services for 16,000gns
Polly Perkins (Pivotal x Prospering) - dual Listed winner at Sandown
1st LR National Stakes, Sandown
1st LR Dragon Stakes, Sandown
Sold as a 2yo to Nervend Ltd for £17,000
Lucky Bridle (Dylan Thomas x Auction Room) - dual Stakes placed in 2012
2nd L Prix de Saint Patrick, Deauville

3rd L Prix de Tourgeville, Deauville

Sold to Agence FIPS for 40,000gns at Tattersalls October Sales
Sgt Pepper (Fasliyev x Amandine) - 2yo Stakes winner
1st LR Stonehenge 2YO Stakes, Salisbury
4th Gr. 3 Horris Hill Stakes, Newbury
Sold as a 2yo to Peter Doyle for 60,000gns
Orfisio (Efisio x Thelma) - Stakes winner and placed in Germany
1st LR Grosser Radeberger Pilsner Preis, Dresden
2nd Gr.3 Preis des Gestut Wiesenhof, Krefeld
Sold as a yearling to BBA Germany for 3,000gns
Field Spurt (Flying Spur x Sawlah) - Stakes winner in Japan
1st LR TUF Hai, Fukushima
Sold as a yearling to Koichiro Hayata for 30,000gns
Tioga (Unfuwain x Susquehanna Days) - 1st L Washington Singer Stakes, Newbury
2nd LR Washington Singer Stakes, Newbury
Sold as a yearling to CBA for 32,000gns
Eilite Champion (Dance Brightly x Tender Moment) - Stakes placed at Royal Ascot
3rd LR Britannia Handicap, Royal Ascot
Sold as a 2yo to David Redvers for 70,000gns
Queen's Victory (Mujadil x Gibaltarik) - 2nd Dragon Stakes, Sandown
2nd LR Dragon Stakes, Sandown
Sold as a yearling to Bloodhorse International for 35,000gns
Silca Boo (Efisio x Bunty Boo) - dual Stakes placed
3rd LR National Stakes, Sandown
3rd LR Rose Bowl Stakes, Newbury
Sold as a yearling to Bloodhorse International for 44,000gns
Erimos (Desert King x Rawya) - Stakes placed
3rd LR Prix des Sablonnets, Nantes
Sold as a 2yo to Stilvi Compania Financiera for 17,000gns
Duntulm (Sakhee x Not Before Time) - winner of two valuable Handicaps
1st £50,000 Unicorn Asset Management Handicap, Newmarket
1st £30,000 Stan James Handicap, Newmarket
Sold as a yearling to Thomas Barr for 90,000gns