Jamie Railton is established as one of the leading pinhookers in Europe. The Company's foal to yearling pinhooking investments have realised a return on investment of:
2018 - 23%
2017 - 27%
2016 - 43%
2015 - 21%
2014 - 79%
2013 - 48%
2012 - 20%
2011 - 32%
2010 - 32%
As with any high yield investments pinhooking is high risk. Click here to see our pinhooking results showing every bloodstock asset and its relevant profit or loss.

In addition, Jamie Railton has been a regular top 10 consignor at leading bloodstock auctions such as Tattersalls, DBS and Arqana. Bloodstock sold by Jamie has also performed at the highest level on the racecourse, with notable Gr.1 winners including Wootton Bassett pictured above.

Pictured right is the multiple Gr.1 winner Quiet Reflection selling to Blandford Bloodstock/MV Magnier for 2,100,000gns at the Tattersalls December Breeding Stock Sales in 2017, where she was consigned by Jamie Railton Bloodstock on behalf of her owners.

Tattersalls December Breeding Stock Sale 2018
| | | | | | |
| --- | --- | --- | --- | --- | --- |
| Lot no. | Price | Sale | Sire/ Dam or Name | Sex | Buyer |
| 2420 | 26,000 | | Guarded Secret (Bated Breath x Hill Welcome) | F | Denniff Farms |
| 2308 | 12,000 | | Day Creek (Daylami x With Fascination) | M | Five Star Bloodstock |
| 2307 | 4,000 | | Emmuska (Sir Percy x Tintac) | M | Willie Musson Racing |
| 2260 | 7,000 | | Amaira (Excelebration x Saree) | F | Five Star Bloodstock |
| 2259 | 20,000 | | Secret Vote (Strong Mandate x Lavish Outlook) | F | Emerald Bloodstock |
| 2258 | 13,000 | | Tranquil Storm (Oasis Dream x Sparkle Plenty) | F | Emerald Bloodstock |
| 2219 | 4,500 | | Madame Delavanti (Zoffany x Madame Cerito) | F | Shamrock Thoroughbreds / Compas Equine |
| 2177 | 160,000 | | Vivianite (Teofilo x Crystany) | F | Blandford Bloodstock |
| 2176 | 38,000 | | Narrative (Archipenko x Drama Class) | F | Gestut Brummerhof |
| 2148 | 50,000 | | Di Alta (High Chaparral x Dibiya) | F | John Foote Bloodstock |
| 2146 | 21,000 | | Morzine (Miswaki x Skiable) | M | Broadhurst Agency |
| 2121 | 15,000 | | Holy Envoy (Equiano x Holy Nola) | M | Tanja & Pavel Sramek |
| 2097 | 52,000 | | Elhaam (Shamardal x Loulwa) | 52,000 | Rathaskar Stud |
| 2096 | 21,000 | | Bouyrin (Invincible Spirit x Needles and Pins) | M | Sultan al Frmay |
| 2036 | 27,000 | | Miss Fay (Sayif x Lough Mewin) | M | Springfield House Stud |
| 2035 | 14,000 | | Faraajh (Iffraaj x Neshla) | M | Fal Stud |
| 1948 | 110,000 | | Cribbs Causeway (Rip Van Winkle x Bristol Fashion) | F | Brummerhof Stud |
| 1947 | 70,000 | | Queen In Waiting (Exceed and Excel x Princess Taise) | F | Paul Frampton / Widden Stud |
| 1898 | 325,000 | | Bella Nouf (Dansili x Majestic Sakeena) | M | Tweenhills |
| 1845 | 62,000 | | Loulwa (Montjeu x Refined) | M | Trickledown Stud |
| 1719 | 150,000 | | Learza (High Chaparral x Seeking Solace) | M | Rabbah Bloodstock |
| 1718 | 675,000 | | Princess Noor (Holy Roman Emperor x Gentle Night) | M | Barronstown Stud |
| 1668 | 50,000 | | Nicarra (Kodiac x Nassma) | M | Mick Flanagan, Agent |
| 1628 | 75,000 | | May Girl (Mayson x Instructress) | F | Yeomanstown Stud |
| 1592 | 50,000 | | Souter's Sister (Desert Style x Hemaca) | M | Blandford Bloodstock |
| 1558 | 160,000 | | Frenzified (Yeats x Librettista) | M | Phoenix Thoroughbreds |
| 1400 | 40,000 | | Duchesse (Duke of Marmalade x Contrary) | M | Brian Kennedy |
| 1399 | 30,000 | | Turama (Pivotal x Our Queen of Kings) | M | Meah / Lloyd Bloodstock LLC |
| 1398 | 800 | | Miss Mo Brown Bear (Kodiac x Currentis) | M | Scuderia Micolo Di Nicola Galli EC SNC |
Tattersalls December Foal Sale 2018
| | | | | | |
| --- | --- | --- | --- | --- | --- |
| Lot no. | Price | Sale | Sire/ Dam or Name | Sex | Buyer |
| 1283 | 15,000 | | Adaay x Olympic Medal | C | Luke Coen |
| 1282 | 27,000 | | Nathanial x Notary | C | 3 Amigos Bloodstock |
| 1161 | 120,000 | | Showcasing x Park Law | F | Camas Park Stud |
| 1110 | 800 | | Hot Streak x High Drama | C | RC Bloodstock |
| 1064 | 400,000 | | Fastnet Rock x Nessina | F | Blue Diamond Stud Farm UK |
| 1023 | 80,000 | | Dansili x Talawat | C | Loughmore Stables |
| 824 | 15,000 | | The Gurkha x Bouyrin | C | Hillwood Bloodstock |
| 570 | 3,000 | | War Command x Zari | C | Bobby O'Ryan |
| 514 | 1,000 | | Charm Spirit x Holder's Hill | F | Hill Farm Bloodstock |
| 454 | 800 | | Ajaya x Buredyma | C | Springfield House Stud |
| 453 | 5,000 | | Hot Streak x Eternity Ring | C | Springfield House Stud |
| 254 | 43,000 | | Authorized x Bella Lulu | C | Troy Steve Bloodstock |
| 218 | 3,000 | | Helmet x Carved Emerald | F | Jessica P Long |
| 217 | 15,000 | | Bated Breath x Critical Path | C | 15,000 |
Tattersalls December Yearling Sale 2018
| | | | | | |
| --- | --- | --- | --- | --- | --- |
| Lot no. | Price | Sale | Sire/ Dam or Name | Sex | Buyer |
| 200 | 1,000 | | Holy Roman Emperor x Mysteriousness | F | Bormann Spol Sro |
| 197 | 12,000 | | Golden Horn x Morzine | F | Rae Guest Racing |
| 195 | 27,000 | | Poet's Voice x Monasada | F | Charlie Fellowes Racing |
| 174 | 21,000 | | Oasis Dream x Loquacity | F | Equity Growth Partners |
| 167 | 75,000 | | Ruler of the World x Lady Dettoria | C | Middleham Park Racing |
Tattersalls Autumn Horses-In-Training 2018
| | | | | | |
| --- | --- | --- | --- | --- | --- |
| Lot no. | Price | Sale | Sire/ Dam or Name | Sex | Buyer |
| 1618 | 6,500 | | Vast Kingdom (Ruler of the World x Spate) | C | Witold Miedzianowski |
| 1617 | 13,000 | | Pearl Warrior (Dunaden x Pure Speculation) | C | Emerald Bloodstock |
| 1581 | 50,000 | | Shape of Water (Charm Spirit x Mill Guineas) | F | Abdulatif Hussain Al-Emadi |
| 1580 | 6,000 | | Loving Pearl (Dunaden x Forever Loved) | F | John Berry |
| 1509 | 45,000 | | Show of Strength (Dark Angel x Kate the Great) | C | Abdulatif Hussain Al-Emadi |
| 1443 | 35,000 | | Harbour Approach (Dawn Approach x Portodora) | G | Aldaban Stables |
| 1442 | 13,000 | | Moreno (Lord Shanakill x Mattinata) | C | Abdulaziz Alenzi |
| 1379 | 1,500 | | Wing Defence (Charm Spirit x Valonia) | F | James Fanshawe |
| 1316 | 800 | | Rare Pearl (Dunden x Belle Blonde) | F | Little Orchard Racing |
| 1315 | 3,000 | | Moons of Saturn (Havana Gold x Dark Reckoning) | F | Jalil al Mallah |
| 1314 | 2,000 | | On His Trail (Lawman x Missliyna) | G | Durcan Bloodstock / E Ellrari) |
| 1252 | 48,000 | | Hidden Pearl (Dunaden x Volkovkha) | F | SackvilleDonald |
| 1251 | 14,000 | | Puma Strike (Kitten's Joy x La Coruna) | G | Haji Alsihan |
| 1250 | 5,000 | | Kingdom of Gold (Intikhab x Indolente) | C | Blandford Bloodstock |
| 1238 | 5,000 | | Special Ops (Frankel x Diary) | C | Adel Alkhaledi |
| 1200 | 45,000 | | Life On Earth (Animal Kingdom x Cukee) | F | Gavin Cromwell |
| 1197 | 85,000 | | Blue de Vega (Lope de Vega x Burning Heights) | G | Thomas Morley |
| 1151 | 60,000 | | Sirjack Thomas (Fast Company x Veliyka) | C | Shamrock Thoroughbreds / Compas Equine |
| 1150 | 150,000 | | South Seas (Lope de Vega x Let It Be Me) | G | Darren Yates |
| 1149 | 31,000 | | Bless Him (Sea The Stars x Happy Land) | C | David Simcock |
| 942 | 38,000 | | Gold Arrow (Havana Gold x Pearl Spirit) | F | Badgers Bloodstock |
| 940 | 20,000 | | Devilish (Invincible Spirit x L'Enjoleuse) | C | Yohea |
| 489 | 60,000 | | Prince Elzaam (Elzaam x Emmas Princess) | C | HE Sultan Aldeen MS Al-Khalifa |
| 429 | 60,000 | | Stay Forever (Harbour Watch x Stybba) | F | Andrew Balding |
| 428 | 13,000 | | Hold The Universe (Sea The Stars x Whos Mindin Who) | F | Blandford Bloodstock |
| 397 | 7,000 | | Glorious Poet (Poet's Voice x Sky Wonder) | G | Ahmad Ali Saeed Almheiri |
| 396 | 4,000 | | Divisional (Medicean x Peppermint Green) | H | Romdhane Zied |
| 342 | 50,000 | | Archaeology (Charm Spirit x Shuttle Mission) | C | Jedd O'Keefe |
| 341 | 37,000 | | Financial Conduct (Harbour Watch x Popolo) | G | Charlie Mann |
| 340 | 9,000 | | Ghalib (Lope de Vega x Gorband) | G | Marie Austerfield |
| 175 | 18,000 | | Escapability (Excelebration x Brief Escapade) | G | Highflyer Bloodstock / A King |
| 82 | 33,000 | | Reconnaissance (Lope de Vega x Victrix Ludorum) | C | Federico Barberini |
| 81 | 8,000 | | Black Tie (Siyouni x Miss Georgie) | G | Stuart Williams |
| 24 | 5,000 | | Apprenticeship (Mastercraftsman x Brief Escapade) | G | Richard Venn Bloodstock |
| 23 | 8,000 | | Sweet Pearl (Dunaden x Blonde) | F | Walter Buick |
Tattersalls October Book 3 2018
| | | | | | |
| --- | --- | --- | --- | --- | --- |
| Lot no. | Price | Sale | Sire/ Dam or Name | Sex | Buyer |
| 1914 | 2,000 | | Ivawood x Highland Miss | C | Mladen Rihtaric |
| 1907 | 1,500 | | Harbour Watch x Hamloola | F | Tim Easterby |
| 1881 | 14,000 | | Acclamation x Fiftyshadesofpink | C | Bushypark Stables |
| 1877 | 9,000 | | Slade Power x Faraajh | F | Nigel Tinkler Bloodstock |
| 1865 | 55,000 | | Kingman x Dupe | C | Federico Barberini |
| 1825 | 22,000 | | Canford Cliffs x Caravan of Dreams | C | Stuart Williams |
| 1755 | 7,000 | | Born To Sea x Thiqa | C | Sunderland Holding Inc |
| 1749 | 3,000 | | Fountain of Youth x Symphonic Dancer | C | C Fairhurst |
| 1669 | 5,000 | | Alhebayeb x Peaceful Kingdom | C | P & F Monfort |
| 1605 | 18,000 | | Mayson x La Adelita | C | Mark Flannery |
| 1548 | 80,000 | | No Nay Never x Flavia Tatiana | F | Greenhills Farm |
| 1493 | 9,000 | | Cable Bay x Carved Emerald | F | Malik Dyussembayev |
| 1485 | 3,000 | | War Command x Cadeau Speciale | C | Highfield Bloodstock |
| 1473 | 12,000 | | Intello x Bertie's Best | F | Kevin Ross Bloodstock / Ben Case |
| 1471 | 8,000 | | Havana Gold x Belle Blonde | F | Ken Condon |
| 1451 | 20,000 | | Maxios x All About Love | C | Howson & Houldsworth Bloodstock |
| 1426 | 12,000 | | Lethal Force x Unasuming | C | Walsh / Easterby |
| 1411 | 5,500 | | Poet's Voice x Tattercoats | C | Soc Allenamento Guiseppe |
| 1370 | 11,000 | | Havana Gold x Royal Warranty | C | Philippa Mains |
| 1335 | 1,000 | | Authorized x Pearl Magic | F | Dimitar Spasov |
Tattersalls October Book 2 2018
| | | | | | |
| --- | --- | --- | --- | --- | --- |
| Lot no. | Price | Sale | Sire/ Dam or Name | Sex | Buyer |
| 1323 | 10,000 | | Lope de Vega x Myrica | C | Five Star Bloodstock |
| 1310 | 50,000 | | Kodiac x Monicalew | F | Amy Murphy Racing |
| 1299 | 50,000 | | Exceed and Excel x Mireille | C | Howson & Houldsworth Bloodstock |
| 1287 | 70,000 | | Iffraaj x Media Luna | F | R O'Ryan / R Fahey |
| 1250 | 75,000 | | Wootton Bassett x M'Oubliez Pas | F | McKeever / Gavin Hernon |
| 1247 | 65,000 | | Lope de Vega x Lunar Phase | F | Ralph Beckett |
| 1244 | 11,000 | | Siyouni x Lumiere Rose | C | Five Star Bloodstock |
| 1242 | 145,000 | | Lady Sansa (Lope de Vega x Luce) | F | Ballylinch Stud |
| 1207 | 210,000 | | Make Believe x Lady Shanghai | C | Shadwell Estate Company |
| 1160 | 85,000 | | Kodiac x Island Dreams | F | George Margarson Racing |
| 1026 | 22,000 | | Teofilo x Crystany | C | Mark Johnston Racing |
| 962 | 220,000 | | Hot Streak x Bossanova Lady | C | Kingcraft Bloodstock |
| 864 | 10,000 | | Intello x Acampe | F | BBA Ireland |
| 796 | 50,000 | | Night of Thunder x Time Over | F | Stamina Turf |
| 783 | 58,000 | | Siyouni x Tehamana | C | Longways Stables |
| 737 | 115,000 | | Night of Thunder x Sparkling Smile | C | SackvilleDonald |
| 683 | 280,000 | | Kitten's Joy x Save Our Oceans | C | Paca Paca Farm |
| 660 | 55,000 | | Siyouni x Rosie Cotton | C | Richard Knight BS Agent |
| 578 | 40,000 | | Hallowed Crown x Perfect Fun | C | Blandford Bloodstock |
| 535 | 42,000 | | Dutch Art x Nigh | F | R O'Ryan / R Fahey |
Tattersalls October Book 1 2018
| | | | | | |
| --- | --- | --- | --- | --- | --- |
| Lot no. | Price | Sale | Sire/ Dam or Name | Sex | Buyer |
| 476 | 160,000 | | Pivotal x Maid For Winning | C | Ebonos |
| 444 | 20,000 | | Declaration of War x Lady Nouf | F | Armando Duarte |
| 419 | 60,000 | | Sea The Stars x Interim Payment | C | Blandford Bloodstock |
| 332 | 120,000 | | Kodiac x Dhuma | F | Peter & Ross Doyle Bloodstock |
| 314 | 100,000 | | Shamardal x Crown of Diamonds | F | Jill Lamb Bloodstock |
| 285 | 40,000 | | Siyouni x Cape Magic | C | Oak Tree Farm / Margaret O'Toole |
| 284 | 130,000 | | Showcasing x Cape Joy | F | Joe Foley |
| 268 | 55,000 | | Sea The Stars x Boccassini | C | Highflyer Bloodstock / Johnson Houghton |
| 260 | 200,000 | | Pour Moi x Bella Nouf | C | Peter & Ross Doyle Bloodstock |
| 253 | 170,000 | | Sea The Stars x Ballymore Lady | F | Lawley-Wakelin / A Sime Agent for RS Evans |
| 175 | 150,000 | | Sea Mood (Siyouni x Upbeat Mood) | F | John & Jake Warren |
| 80 | 200,000 | | Exceed and Excel x Royal Order | C | Klaravich Stables |
| 38 | 200,000 | | Golden Horn x Polarized | C | The Hong Kong Jockey Club |
Goffs Orby Sale 2018
| | | | | | |
| --- | --- | --- | --- | --- | --- |
| Lot no. | Price | Sale | Sire/ Dam or Name | Sex | Buyer |
| 410 | 240,000 | | Bated Breath x Modesty's Way | C | One Carat Syndicate |
| 404 | 38,000 | | Kodiac x Minionette | F | Ana O'Brien |
| 312 | 82,000 | | Kodiac x Glamorous | C | BBA Ireland |
| 310 | 200,000 | | Sea The Stars x Ghostflower | C | Peter & Ross Doyle Bloodstock |
| 246 | 60,000 | | Kitten's Joy x Cutting Edge | C | Peter & Ross Doyle Bloodstock |
| 197 | 260,000 | | Lope De Vega x Beach Belle | C | China Horse Club / Ballylinch |
| 97 | 38,000 | | Hallowed Crown x Standout | F | BBA Ireland |
| 78 | 42,000 | | Havana Gold x Shiba | C | James Bethell |
| 65 | 90,000 | | No Nay Never x San Macchia | F | BBA Ireland |
Tattersalls Ascot Yearling Sale 2018
| | | | | | |
| --- | --- | --- | --- | --- | --- |
| Lot no. | Price | Sale | Sire/ Dam or Name | Sex | Buyer |
| 110 | 5,000 | | Cable Bay x Key Light | F | Henry Candy |
| 89 | 40,000 | | Dutch Art x Expect | C | Howson & Houldsworth Bloodstock |
| 74 | 3,000 | | Hot Streak x Columella | F | GOW Equine |
| 72 | 16,000 | | Harbour Watch x Clifton Dancer | F | Jackson-Stops Bloodstock |
| 45 | 42,000 | | No Nay Never x Amethyst | F | Al Rabban Racing / Jackson-Stops Bloodstock |
| 39 | 17,000 | | Hot Streak x Abbakova | C | Johnston Racing |
| 3 | 5,000 | | Casamento x Saru | C | Elsa Crankshaw |
Baden Baden Yearling Sale, 2018
| | | | | | |
| --- | --- | --- | --- | --- | --- |
| Lot no. | Price | Sale | Sire/ Dam or Name | Sex | Buyer |
| 257 | 14,000 | | Maxios x Sagacious | F | London City Bloodstock |
| 229 | 12,000 | | Soldier Hollow x Laya | F | Karin Brieskorn |
| 215 | 34,000 | | Sea The Stars x Cat O' Nine Tails | F | Stroud Coleman Bloodstock |
| 194 | 64,000 | | Soldier Hollow x Survey | C | Franceschini Bloodstock |
| 179 | 5,000 | | Maxios x Night Fashion | F | Karin Brieskorn |
| 146 | 43,000 | | Poet's Voice x Ever Love | F | Lons / Flugge |
| 132 | 10,000 | | Poet's Voice x Cinta | C | Franceschini Bloodstock |
| 98 | 3,000 | | Scalo x Sovalla | F | Steffen Molks |
| 53 | 24,000 | | Pivotal x Daksha | C | W. Giedt |
| 18 | 4,500 | | Maxios x Sexy Lady | C | PD Senica |
Doncaster Premier Yearling Sale 2018
| | | | | | |
| --- | --- | --- | --- | --- | --- |
| Lot no. | Price | Sale | Sire/ Dam or Name | Sex | Buyer |
| 492 | 9,500 | | Charm Spirit x Holy Moly | F | Jason Ward |
| 486 | 5,000 | | Camacho x Hawaajib | C | Bobby O'Ryan |
| 483 | 20,000 | | Gale Force Ten x Groupetime | C | Karl Burke |
| 421 | 30,000 | | Hot Streak x Dora's Sister | F | Mick Quinn |
| 378 | 50,000 | | Fountain of Youth x Catmint | C | Clive Cox Racing |
| 349 | 65,000 | | Tagula x Babylonian | C | Kevin Ross Bloodstock |
| 334 | 50,000 | | Harbour Watch x An Ghalanta | C | Bobby O'Ryan / Richard Spencer |
| 325 | 25,000 | | Cappella Sansevero x Almatlaie | C | Kings Bloodstock |
| 278 | 52,000 | | Wootton Bassett x Teth | C | Mags O'Toole |
| 257 | 85,000 | | Dandy Man x Strawberry Queen | C | Peter & Ross Doyle Bloodstock |
| 214 | 74,000 | | Night of Thudner x Semayyel | C | Amanda Skiffington |
| 199 | 16,000 | | Havana Gold x Rock Cake | C | Fiddaun Stables |
| 190 | 35,000 | | Garswood x Regal Riband | C | KB Spigot Ltd |
| 157 | 90,000 | | Dutch Art x Piano | C | Bobby O'Ryan / Richard Spencer |
| 129 | 65,000 | | Dandy Man x New Magic | F | Peter & Ross Doyle Bloodstock |
| 116 | 70,000 | | No Nay Never x My Sweet Georgia | C | JB Bloodstock |
| 11 | 15,000 | | Cable Bay x Kibara | C | Scuderia Cuschieri |
| 2 | 18,000 | | Hot Streak x Joshua's Princess | F | SackvilleDonald |
Tattersalls July Sale 2018
| | | | | | |
| --- | --- | --- | --- | --- | --- |
| Lot no. | Price | Sale | Sire/ Dam or Name | Sex | Buyer |
| 866 | 50,000 | | Lisheen Castle (Most Improved x Mafaaza) | C | Wentrow Media |
| 865 | 40,000 | | Scorching Heat (Acclamation x Pink Flames) | G | Shamrock Thoroughbreds |
| 823 | 300,000 | | Lethal Steps (Lethal Force x Tanda Tula) | C | Margaret O'Toole / Gordon Elliot Racing |
| 489 | 8,000 | | King and Empire (Intello x Fragola) | C | David Goh / Satellite Stable |
| 488 | 14,000 | | Blazing Tunder (Casamento x La Chita Bonita) | C | David Goh / Satellite Stable |
| 487 | 20,000 | | Marine One (Frankel x Marine Bleue) | G | Denis Hogan |
| 445 | 50,000 | | Mantovani (High Chaparral x Ripley) | G | Stephen Hillen Bloodstock |
| 444 | 6,500 | | Change Maker (Havana Gold x Belle Allemande) | C | Paolo Favero Racing |
| 366 | 2,000 | | Space Bandit (Shamardal x Hometime) | C | Mick Appleby |
| 365 | 1,500 | | Noble Kinsmen (Makfi x Orapids) | C | Mansour Motlaq Qtim Almutairi |
| 364 | 4,000 | | Deliverance (Havana Gold x Tentpole) | C | West Buckland Bloodstock |
| 295 | 17,000 | | Gilded Hour (Bated Breath x Mimisel) | F | Ali Al-Hadidi |
| 294 | 70,000 | | Edge of the World (Fastnet Rock x Lady Links) | F | Yeomanstown Stud |
| 248 | 40,000 | | Bernardini x Vole Vole Monamour | C | Gallagher Bloodstock |
| 245 | 145,000 | | Arod (Teofilo x My Personal Space) | H | Blandford Bloodstock |
| 99 | 8,000 | | Fiftyshadesofpink (Pour Moi x Maakrah) | M | BBA Ireland |
| 97 | 6,000 | | Bit By Bit (Rail Link x Lixian) | M | Apple Tree Yard |
| 96 | 5,000 | | Breath of Dawn ( Dubawi x Because) | M | Muhammed Qasim |
| 53 | 18,000 | | Side Effect (Harbour Watch x Fame Is The Spur) | F | Mick Appleby |
| 51 | 5,000 | | Northern Angel (Dark Angel x Muzdaan) | F | Linda Sadler Bloodstock |
Tattersalls February Sale 2018
| | | | | | |
| --- | --- | --- | --- | --- | --- |
| Lot no. | Price | Sale | Sire/ Dam or Name | Sex | Buyer |
| 425 | 9,000 | | Goldmember (New Approach x Sister Act) | G | Dawood Alinezi |
| 139 | 8,000 | | Star Story (Sea The Stars x Stylish One) | F | Glebe Farm |
| 60 | 1,500 | | Musical Theatre (Exceed and Excel x Wise Melody) | F | Dahesh Abo Rkeek |
| 59 | 9,000 | | Peace Terms (Teofilo x Intapeace) | F | Mickley Stud |
Tattersalls December Mares 2017
| | | | | | |
| --- | --- | --- | --- | --- | --- |
| Lot no. | Price | Sale | Sire/ Dam or Name | Sex | Buyer |
| 1362 | 65,000 | Tattersalls December Mares | Amurra | M | Yeomanstown Stud |
| 1427 | 58,000 | Tattersalls December Mares | Theladyinquestion | M | Not Sold |
| 1484 | 68,000 | Tattersalls December Mares | White Cay | M | Blandford Bloodstock |
| 1485 | 30,000 | Tattersalls December Mares | Sweet P | M | Guarav Rampal |
| 1539 | 55,000 | Tattersalls December Mares | Disdain | M | Vendor |
| 1540 | 55,000 | Tattersalls December Mares | Imalwayshotforyou | M | Vendor |
| 1542 | 120,000 | Tattersalls December Mares | Frenzified | M | Not Sold |
| 1543 | 775,000 | Tattersalls December Mares | Prize Exhibit | M | Barronstown Stud |
| 1724 | 60,000 | Tattersalls December Mares | Ziga | M | Wallhouse Slu (P.S.) |
| 1725 | 290,000 | Tattersalls December Mares | Perfect Angel | F | Vendor |
| 1861 | 2,100,000 | Tattersalls December Mares | Quiet Reflection | F | Blandford Bloodstock/ MV Magnier |
| 1880 | 100,000 | Tattersalls December Mares | Clem Fandango | F | Yeomanstown Stud |
| 1881 | 320,000 | Tattersalls December Mares | Bletchley | F | Keystone Bloodstock/Justin Casse |
| 2036 | 26,000 | Tattersalls December Mares | Faraajh | M | Broughton Bloodstock |
| 2078 | 40,000 | Tattersalls December Mares | Duchess Dora | M | Kingsley Park |
| 2177 | 50,000 | Tattersalls December Mares | Ball Girl | F | Tally-Ho Stud |
| 2391 | 30,000 | Tattersalls December Mares | Cape To Cuba | F | Khalid Mishref |
Tattersalls December Foal Sale 2017
| | | | | | |
| --- | --- | --- | --- | --- | --- |
| Lot no. | Price | Sale | Sire/ Dam or Name | Sex | Buyer |
| 476 | 43,000 | Tattersalls December Foal Sale | Bated Breath/ High Drama | C | Tally-Ho Stud |
| 641 | 26,000 | Tattersalls December Foal Sale | Lawman/ Fantasy In Blue | C | Plumtree Bloodstock |
| 855 | 32,000 | Tattersalls December Foal Sale | Iffraaj/ Perfect Story | F | Not Sold |
| 857 | 75,000 | Tattersalls December Foal Sale | Australia/ Souter's Sister | F | Exclusive Equine Investments |
| 1029 | 72,000 | Tattersalls December Foal Sale | Dansilli/ Nicella | F | Peter & Ross Doyle Bloodstock |
| 1060 | 24,000 | Tattersalls December Foal Sale | Nathaniel/ Lanita | C | Gerard Burke Racing |
| 1265 | 50,000 | Tattersalls December Foal Sale | Bated Breath/ Olympic Medal | C | Glenvale Stud |
| 1304 | 42,000 | Tattersalls December Foal Sale | Kyllachy/ Partly Sunny | C | Howson & Houldsworth Bloodstock |
Tattersalls Autumn Horses In Training Sale 2017
| | | | | | |
| --- | --- | --- | --- | --- | --- |
| Lot no. | Price | Sale | Sire/ Dam or Name | Sex | Buyer |
| 179 | 35,000 | Tattersalls Autumn Horses In Training Sale | War At Sea | G | Select Racing Bloodstock/Sam Stronge |
| 266 | 46,000 | Tattersalls Autumn Horses In Training Sale | Gold Spinner | C | John Walsh Bloodstock |
| 267 | 65,000 | Tattersalls Autumn Horses In Training Sale | Holy Cat | F | Howson & Houldsworth Bloodstock |
| 377 | 75,000 | Tattersalls Autumn Horses In Training Sale | Savannah Storm | G | Aidan O'Ryan/Gordon Elliott |
| 433 | 30,000 | Tattersalls Autumn Horses In Training Sale | Bold Knight | G | Suntin Aldehani |
| 434 | 24,000 | Tattersalls Autumn Horses In Training Sale | Fearsome | C | NP Littmoden |
| 807 | 30,000 | Tattersalls Autumn Horses In Training Sale | Harbour Rock | C | John Walsh Bloodstock |
| 831 | 30,000 | Tattersalls Autumn Horses In Training Sale | Roar | G | Kevin Ross Bloodstock |
| 892 | 32,000 | Tattersalls Autumn Horses In Training Sale | World War | G | Stroud Coleman Bloodstock |
| 1038 | 120,000 | Tattersalls Autumn Horses In Training Sale | Fierce Impact | C | Mathew Smith Racing |
| 1140 | 40,000 | Tattersalls Autumn Horses In Training Sale | Lustrous Light | C | Seamus Durrack/BGB |
| 1141 | 30,000 | Tattersalls Autumn Horses In Training Sale | Lightening Fast | C | Dean Ivory Racing |
| 1440 | 25,000 | Tattersalls Autumn Horses In Training Sale | Dutch Uncle | G | Anthony Burke |
| 1441 | 40,000 | Tattersalls Autumn Horses In Training Sale | War Brigde | C | Ian Williams |
Tattersalls October Yearling Sales Book 2 2017
| | | | | | |
| --- | --- | --- | --- | --- | --- |
| Lot no. | Price | Sale | Sire/ Dam or Name | Sex | Buyer |
| 512 | 42,000 | Tattersalls October Yearling Sale Book 2 | Charm Spirit/Indignant | F | Boyce Bloodstock |
| 831 | 52,000 | Tattersalls October Yearling Sale Book 2 | Bated Breath/Self Centred | F | Angie Loder Bloodstock |
| 856 | 68,000 | Tattersalls October Yearling Sale Book 2 | Zoffany/So Devoted | C | Peter & Ross Doyle Bloodstock |
| 867 | 32,000 | Tattersalls October Yearling Sale Book 2 | Ruler Of The World/Spate | C | David Redvers Bloodstock |
| 928 | 100,000 | Tattersalls October Yearling Sale Book 2 | Kodiac/Time Honoured | C | SackvilleDonald |
| 975 | 40,000 | Tattersalls October Yearling Sale Book 2 | Master craftsman/White Cay | F | Rabbah Bloodstock |
| 984 | 68,000 | Tattersalls October Yearling Sale Book 2 | Olympic Glory/You Look So Good | F | SackvilleDonald |
| 993 | 90,000 | Tattersalls October Yearling Sale Book 2 | Zoffany/Abbasharjah | F | MV Magnier |
| 1019 | 60,000 | Tattersalls October Yearling Sale Book 2 | Harbour Watch/An Ghalanta | C | John Foote Bloodstock |
| 1072 | 70,000 | Tattersalls October Yearling Sale Book 2 | Iffraaj/Boccassini | C | Shadwell Estate Company |
| 1129 | 42,000 | Tattersalls October Yearling Sale Book 2 | Wootton Bassett/Comnena | C | Rabbah Bloodstock |
| 1138 | 130,000 | Tattersalls October Yearling Sale Book 2 | No Nay Never/Corking | C | C Gordon-Watson Bloodstock |
| 1196 | 100,000 | Tattersalls October Yearling Sale Book 2 | Shamardal/Dulkashe | C | Vendor |
| 1200 | 105,000 | Tattersalls October Yearling Sale Book 2 | Siyouni/Dyveke | C | Powerstown Stud |
| 1283 | 30,000 | Tattersalls October Yearling Sale Book 2 | Reliable Man/Hamloola | C | Peter Molony |
Tattersalls October Yearling Sale Book 1 2017
| | | | | | |
| --- | --- | --- | --- | --- | --- |
| Lot no. | Price | Sale | Sire/ Dam or Name | Sex | Buyer |
| 46 | 80,000 | Tattersalls October Yearling Sale Book 1 | Siyouni/Late Night | C | Vendor |
| 50 | 70,000 | Tattersalls October Yearling Sale Book 1 | Exceed And Excel/Leopard Hunt | F | Boyce Bloodstock |
| 77 | 120,000 | Tattersalls October Yearling Sale Book 1 | Charm Spirit/Maid For Winning | F | Roger Varian |
| 102 | 130,000 | Tattersalls October Yearling Sale Book 1 | Le Havre/Mishhar | C | Peter & Ross Doyle Bloodstock |
| 122 | 250,000 | Tattersalls October Yearling Sale Book 1 | Exchange Rate/New Girlfriend | F | Godolphin |
| 202 | 100,000 | Tattersalls October Yearling Sale Book 1 | Daniel/Seolan | F | Vendor |
| 331 | 280,000 | Tattersalls October Yearling Sale Book 1 | Teofilo/Amber Silk | C | Shadwell Estate Company |
| 375 | 120,000 | Tattersalls October Yearling Sale Book 1 | Exceed And Excel/Burlesque Star | C | Al-Rabban Racing P.S. |
| 378 | 85,000 | Tattersalls October Yearling Sale Book 1 | Le Havre/Cape Magic | C | John & Jake Warren |
| 427 | 100,000 | Tattersalls October Yearling Sale Book 1 | Frankel/Diary | F | Federico Berberini |
Goffs Orby Sale 2017
| | | | | | |
| --- | --- | --- | --- | --- | --- |
| Lot no. | Price | Sale | Sire/ Dam or Name | Sex | Buyer |
| 218 | 70,000 | Goffs Orby Sale | Xtension/Subtle Affair | C | George Moore Bloodstock |
BadenBaden September Yearling Sale 2017
| | | | | | |
| --- | --- | --- | --- | --- | --- |
| Lot no. | Price | Sale | Sire/ Dam or Name | Sex | Buyer |
| 9 | 34,000 | BadenBaden September Yearlings | Maxios/ Fantasmatic | C | UNIA Racing |
| 38 | 22,000 | BadenBaden September Yearlings | Pastorius/ Amore | F | Peter Nientiedt |
| 48 | 100,000 | BadenBaden September Yearlings | Sea The Moon/ Enjoy The Life | C | Franceschasini Bloodstock |
| 68 | 70,000 | BadenBaden September Yearlings | Charm Spirit/ Sea Chorus | F | Hans Adielsson |
| 81 | 22,000 | BadenBaden September Yearlings | Camelot/ Anaita | C | Holger Renz |
| 110 | 52,000 | BadenBaden September Yearlings | Maxios/ Landia | F | Vendor |
| 207 | 28,000 | BadenBaden September Yearlings | Maxios/ Survey | C | Vendor |
| 227 | 26,000 | BadenBaden September Yearlings | Sepoy/ Fleeting Image | C | Vendor |
Goffs UK Premier Sale 2017
| | | | | | |
| --- | --- | --- | --- | --- | --- |
| Lot no. | Price | Sale | Sire/ Dam or Name | Sex | Buyer |
| 43 | 60,000 | Goffs UK Premier Sale | Showcasing/ Furbelow | C | Dermot Farrington |
| 59 | 30,000 | Goffs UK Premier Sale | Zoffany/ Gwen Lady Byron | C | Sam Sangster Bloodstock |
| 76 | 72,000 | Goffs UK Premier Sale | Lethal Force/ Holberg Suite | C | Gill Richardson Bloodstock Ltd |
| 77 | 35,000 | Goffs UK Premier Sale | Havana Gold/ Holy Moly | C | Brown Island Stables |
| 97 | 47,000 | Goffs UK Premier Sale | Slade Power/ Jeanie Johnston | F | Peter & Ross Doyle Bloodstock |
| 103 | 42,000 | Goffs UK Premier Sale | Dawn Approach/Jolie Chanson | C | Ollie Cole |
| 131 | 52,000 | Goffs UK Premier Sale | Dark Angel/ Littlepromisedland | F | Sackville Donald |
| 158 | 26,000 | Goffs UK Premier Sale | Acclamation/ Meet Marhaba | F | Biddestone Racing |
| 186 | 44,000 | Goffs UK Premier Sale | Swiss Spirit/ Mysterious Girl | C | Creighton Schwartz BS |
| 204 | 18,000 | Goffs UK Premier Sale | War Command/ Paradise Place | F | Eddie Lineman/Paul Harley BS |
| 259 | 85,000 | Goffs UK Premier Sale | Kyllachy/ Resort | C | Joe Foley |
| 278 | 55,000 | Goffs UK Premier Sale | Morpheus/ Sheppard's Watch | C | Aidan O'Ryan/Gordon Elliott |
| 351 | 48,000 | Goffs UK Premier Sale | Tagula/ Weekend Lady | C | Willie Browne |
| 397 | 16,000 | Goffs UK Premier Sale | War Command/ Asgardella | C | Vendor |
| 400 | 85,000 | Goffs UK Premier Sale | Moohaajim/ Bahati | C | Shadwell Estate Company |
Tattersalls July Sale 2017
| | | | | | |
| --- | --- | --- | --- | --- | --- |
| Lot no. | Price | Sale | Sire/ Dam or Name | Sex | Buyer |
| 58 | 20,000 | Tattersalls July Sale | Shine | M | GHS Bloodstock |
| 146 | 34,000 | Tattersalls July Sale | Gwendolyn | Mare | Blandford Bloodstock |
| 254 | 20,000 | Tattersalls July Sale | The Way To Ride | Mare | Vendor |
| 255 | 40,000 | Tattersalls July Sale | Subatomic | F | Trickledown Stud |
Arqana December Breeding Stock Sale 2016
| | | | | | |
| --- | --- | --- | --- | --- | --- |
| Lot no. | Price | Sale | Sire/ Dam or Name | Sex | Buyer |
| 28 | 26,000 | Arqana December Breeding Stock Sale 2016 | Key Of Love | Mare | Haras De Saint Arnoult |
| 109 | 25,000 | Arqana December Breeding Stock Sale 2016 | Alia Island | Filly | Ecurie Du Chene |
| 157 | 45,000 | Arqana December Breeding Stock Sale 2016 | Aspire | Mare | Mickey Stud |
| 195 | 380,000 | Arqana December Breeding Stock Sale 2016 | Qatar Power | Filly | Suprina |
| 222 | 30,000 | Arqana December Breeding Stock Sale 2016 | Echo Bravo | Mare | Not Sold |
| 237 | 36,000 | Arqana December Breeding Stock Sale 2016 | Shomoukh | Mare | Snowdrop Stud Company |
Tattersalls December Breeding Stock Sale 2016
| | | | | | |
| --- | --- | --- | --- | --- | --- |
| Lot no. | Price | Sale | Sire/ Dam or Name | Sex | Buyer |
| 1421 | 38,000 | Tattersalls December Breeding Stock Sale 2016 | Time Over | Mare | BBA Ireland |
| 1452 | 30,000 | Tattersalls December Breeding Stock Sale 2016 | Peacehaven | Filly | Whitsbury Manor Stud |
| 1599 | 280,000 | Tattersalls December Breeding Stock Sale 2016 | Spy Ring | Filly | Gordian Troeller Bloodstock |
| 1601 | 85,000 | Tattersalls December Breeding Stock Sale 2016 | Wayside Flower | Filly | C Gordon-Watson Bloodstock |
| 1691 | 80,000 | Tattersalls December Breeding Stock Sale 2016 | Divergence | Mare | Vendor |
| 1692 | 32,000 | Tattersalls December Breeding Stock Sale 2016 | Lysanda | Filly | David Redvers Bloodstock |
| 1761 | 75,000 | Tattersalls December Breeding Stock Sale 2016 | Evil Spell | Filly | David Redvers |
| 1762 | 80,000 | Tattersalls December Breeding Stock Sale 2016 | Persona Grata | Filly | E Puerari |
| 2002 | 50,000 | Tattersalls December Breeding Stock Sale 2016 | Three By Three | Mare | Vendor |
| 2047 | 50,000 | Tattersalls December Breeding Stock Sale 2016 | Katevan | Mare | Rathasker Stud |
| 2049 | 33,000 | Tattersalls December Breeding Stock Sale 2016 | Qualia | Filly | Belmont Bloodstock |
| 2068 | 30,000 | Tattersalls December Breeding Stock Sale 2016 | Satellite | Mare | Brian Grassick Bloodstock |
| 2147 | 120,000 | Tattersalls December Breeding Stock Sale 2016 | Blitz | Filly | Cartridge Farm Stud |
| 2266 | 31,000 | Tattersalls December Breeding Stock Sale 2016 | Sweet Cando | Mare | Tally-Ho Stud |
Tattersalls December Foal Sale 2016
| | | | | | |
| --- | --- | --- | --- | --- | --- |
| Lot no. | Price | Sale | Sire/ Dam or Name | Sex | Buyer |
| 447 | 37,000 | Tattersalls December Foal Sale 2016 | Kodiac/Across The Galaxy | Filly | Kingwood Stud |
| 497 | 75,000 | Tattersalls December Foal Sale 2016 | Mastercraftsman/Tara Moon | Colt | Mags O'Toole |
| 554 | 26,000 | Tattersalls December Foal Sale 2016 | Sepoy/Katevan | Filly | Fernham Farms |
| 706 | 50,000 | Tattersalls December Foal Sale 2016 | Olympic Glory/Heaven's Sake | Colt | Grove Stud |
| 1033 | 85,000 | Tattersalls December Foal Sale 2016 | Showcasing/Stresa | Colt | Shadwell Estate Company |
| 1093 | 100,000 | Tattersalls December Foal Sale 2016 | Kodak/Carved Emerald | Filly | CBS Bloodstock |
| 1094 | 65,000 | Tattersalls December Foal Sale 2016 | Showcasing/Makaaseb | Colt | Trickledown Stud |
| 1161 | 60,000 | Tattersalls December Foal Sale 2016 | Australia/Lady Gloria | Colt | Glenvale Stud |
| 1262 | 26,000 | Tattersalls December Foal Sale 2016 | Sea The Moon/Having A Blast | Colt | Minister House Stud |
| 1263 | 30,000 | Tattersalls December Foal Sale 2016 | Mukhadram/Lady Tabitha | Colt | Awbeg Stud |
| 1264 | 45,000 | Tattersalls December Foal Sale 2016 | Sir Percy/Sweet Cando | Filly | Tally-Ho Stud |
Tattersalls Autumn Horses In Training 2016
| | | | | | |
| --- | --- | --- | --- | --- | --- |
| Lot no. | Price | Sale | Sire/ Dam or Name | Sex | Buyer |
| 16 | 28,000 | Tattersalls Autumn Horses In Training 2016 | Guiding Star | F | Richard Knight Bloodstock |
| 114 | 140,000 | Tattersalls Autumn Horses In Training 2016 | Bellajeu | F | BBA Ireland |
| 389 | 100,000 | Tattersalls Autumn Horses In Training 2016 | Landwade Lad | G | Red Baron's Barn & Rancho Tellescal |
| 390 | 46,000 | Tattersalls Autumn Horses In Training 2016 | Master Of Irony | G | Sean Quinn |
| 391 | 270,000 | Tattersalls Autumn Horses In Training 2016 | Imperial Aviator | C | McKeever Bloodstock & Gai Waterhouse |
| 446 | 44,000 | Tattersalls Autumn Horses In Training 2016 | Scorching Heat | C | Stroud Coleman Bloodstock |
| 557 | 65,000 | Tattersalls Autumn Horses In Training 2016 | Ready To Roc | C | Red Baron's Barn & Rancho Tellescal |
| 650 | 25,000 | Tattersalls Autumn Horses In Training 2016 | Lovato | G | Dr Richard Newland |
| 651 | 65,000 | Tattersalls Autumn Horses In Training 2016 | Novano | G | Bobby O'Ryan |
| 789 | 16,000 | Tattersalls Autumn Horses In Training 2016 | Jack Flash | G | Elmhurst Bloodstock for Les Eyre |
| 790 | 26,000 | Tattersalls Autumn Horses In Training 2016 | Gwendolyn | F | Stroud Coleman Bloodstock/Amy Murphy |
| 907 | 22,000 | Tattersalls Autumn Horses In Training 2016 | Deep Challenger | C | Berberini Bloodstock |
| 1042 | 42,000 | Tattersalls Autumn Horses In Training 2016 | Pearl Secret | H | Salcey Forest Stud |
| 1043 | 52,000 | Tattersalls Autumn Horses In Training 2016 | Suzi's Connoisseur | G | Stuart Williams |
| 1192 | 25,000 | Tattersalls Autumn Horses In Training 2016 | Argus | C | West Buckley Bloodstock |
| 1241 | 25,000 | Tattersalls Autumn Horses In Training 2016 | Porto Ferro | F | Dr J Scargill |
| 1328 | 57,000 | Tattersalls Autumn Horses In Training 2016 | High Commander | C | Gassim Mohammad Ghazali |
Tattersalls October Yearling Sale Book 2 2016
| | | | | | |
| --- | --- | --- | --- | --- | --- |
| Lot no. | Price | Sale | Sire/ Dam or Name | Sex | Buyer |
| 601 | 27,000 | Tattersalls October Yearling Sale - Book 2 | Campanologist/Dyveke | Colt | Jeremy Brummitt |
| 642 | 30,000 | Tattersalls October Yearling Sale - Book 2 | Lope De Vega/Fand | Colt | Willie Browne (PS) |
| 835 | 100,000 | Tattersalls October Yearling Sale - Book 2 | Harbour Watch/Maid For Winning | Colt | The Hong Kong Jockey Club |
| 880 | 155,000 | Tattersalls October Yearling Sale - Book 2 | Lawman/Moment Of Time | Colt | Jarvis for Washbourne |
| 961 | 50,000 | Tattersalls October Yearling Sale - Book 2 | Raven's Pass/Queenofthenorth | Colt | Andrew Balding |
| 979 | 88,000 | Tattersalls October Yearling Sale - Book 2 | Kodiac/Redstone Dancer | Filly | Joe Foley |
| 1015 | 22,000 | Tattersalls October Yearling Sale - Book 2 | Poet's Voice/Salmon Rose | Filly | Philip Kirby |
| 1030 | 87,000 | Tattersalls October Yearling Sale - Book 2 | Kyllachy/Self Centred | Colt | Abdullatif Saad A Al-Musalmani |
| 1132 | 37,000 | Tattersalls October Yearling Sale - Book2 | Mastercraftsman/Tough Chic | Colt | Kilbride Equine |
| 1172 | 24,000 | Tattersalls October Yearling Sale -Book 2 | Intello/White Cay | Filly | John Hammond |
| 1217 | 52,000 | Tattersalls October Yearling Sale- Book 2 | Makfi/ An Ghalanta | Filly | Morna McDowell |
| 1245 | 60,000 | Tattersalls October Yearling Sale-Book 2 | Holy Roman Emperor/ Ballymore Lady | Colt | Morna McDowell |
| 1254 | 38,000 | Tattersalls October Yearling Sale- Book 2 | Mastercraftsman/Bertie's Best | Colt | Troy Steve |
| 1262 | 240,000 | Tattersalls October Yearling Sale- Book2 | Shamardal/ Boccassini | Colt | John Ferguson Bloodstock |
| 1297 | 38,000 | Tattersalls October Yearling Sale - Book 2 | Lope de Vega/Chocolate Mauk | Filly | David Redvers Bloodstock |
Tattersalls October Yearling Sale Book 1 2016
| | | | | | |
| --- | --- | --- | --- | --- | --- |
| Lot no. | Price | Sale | Sire/ Dam or Name | Sex | Buyer |
| 12 | 675,000 | Tattersalls October Yearling Sale Book 1 | Frankel/Diary | Filly | Joe Foley |
| 46 | 100,000 | Tattersalls October Yearling Sale Book 1 | Zoffany/Far Away Eyes | Colt | Highflyer Bloodstock |
| 150 | 150,000 | Tattersalls October Yearling Sale Book 1 | Exceed And Excel/Lay Time | Colt | John Ferguson Bloodstock |
| 245 | 110,000 | Tattersalls October Yearling Sale Book 1 | Al Kazeem/Perfect Delight | Colt | Vendor |
| 247 | 180,000 | Tattersalls October Yearling Sale Book 1 | Al Kazeem/Perfect Spirit | Colt | C Gordon-Watson Bloodstock/Al Shaqab Racing |
| 248 | 140,000 | Tattersalls October Yearling Sale Book 1 | Helmet/Perfect Star | Colt | Roger Varian |
| 267 | 60,000 | Tattersalls October Yearling Sale Book 1 | Poet's Voice/Pure Song | Colt | Highflyer Bloodstock |
| 380 | 160,000 | Tattersalls October Yearling Sale Book 1 | Dansili/Time On | Colt | Roger Varian |
| 439 | 165,000 | Tattersalls October Yearling Sale Book 1 | Dutch Art/Albisola | Filly | Joe Foley |
| 449 | 300,000 | Tattersalls October Yearling Sale Book 1 | Dansili/Amber Silk | Filly | Mayfair Speculators/Peter & Ross Doyle Bloodstock |
| 458 | 100,000 | Tattersalls October Yearling Sale Book 1 | Street Cry/Anne Of Kiev | Colt | Vendor |
| 546 | 57,000 | Tattersalls October Yearling Sale Book 1 | Farhh/Coquette Noir | Colt | Bradley/Kelly Bloodstock |
Goffs Orby Sale 2016
| | | | | | |
| --- | --- | --- | --- | --- | --- |
| Lot no. | Price | Sale | Sire/ Dam or Name | Sex | Buyer |
| 200 | 200,000 | Goffs Orby Sale 2016 | Lonhro/Peinture Ancienne | Colt | SackvilleDonald Bloodstock |
Tattersalls Ireland September Yearling Sale 2016
| | | | | | |
| --- | --- | --- | --- | --- | --- |
| Lot no. | Price | Sale | Sire/ Dam or Name | Sex | Buyer |
| 93 | 15,000 | Tattersalls Ireland September Yearling Sale 2016 | Harbour Watch/Honesty Pays | C | Tyre Hill Farm |
| 456 | 22,000 | Tattersalls Ireland September Yearling Sale 2016 | Havana Gold/Ares Choix | C | Con Marnane |
| 516 | 37,000 | Tattersalls Ireland September Yearling Sale 2016 | Makfi/Clifton Dancer | F | Karl Burke |
Baden Baden September Yearling 2016
| | | | | | |
| --- | --- | --- | --- | --- | --- |
| Lot no. | Price | Sale | Sire/ Dam or Name | Sex | Buyer |
| 67 | 61,000 | Baden Baden September Yearling 2016 | Peintre Celebre/Doohulla | C | Sauren |
| 210 | 30,000 | Baden Baden September Yearling 2016 | Peintre Celebre/Clunia | F | Rick Wylie Bloodstock |
Goffs UK Premier Yearling Sale 2016
| | | | | | |
| --- | --- | --- | --- | --- | --- |
| Lot no. | Price | Sale | Sire/ Dam or Name | Sex | Buyer |
| 70 | 45,000 | Goffs UK Premier Yearling Sale 16 | Kyllachy/Bit By Bit | F | Blandford Bloodstock |
| 95 | 44,000 | Goffs UK Premier Yearling Sale 16 | Lethal Force/Cardrona | C | Ger Lyons |
| 122 | 20,000 | Goffs UK Premier Yearling Sale 16 | Society Rock/Crimson Sunrise | F | Bobby O'Ryan/Keith Dalgleish |
| 136 | 75,000 | Goffs UK Premier Yearling Sale 16 | Hellvelyn/Dash Of Lime | C | SackvilleDonald Bloodstock |
| 159 | 60,000 | Goffs UK Premier Yearling Sale 16 | Kyllachy/Eleganza | C | Aidan O'Ryan/Richard Fahey |
| 349 | 28,000 | Goffs UK Premier Yearling Sale 16 | Lethal Force/Poetic Dancer | C | Sam Sangster Bloodstock |
| 401 | 80,000 | Goffs UK Premier Yearling Sale 16 | Sir Prancealot/Rublevka Star | C | Bobby O'Ryan/Rebel Racing |
| 413 | 28,000 | Goffs UK Premier Yearling Sale 16 | Kodiac/Serena's Pride | C | Sheikh Abdullah Al-Malek Al-Sabah |
Tattersalls December Mare Sale 2015
| | | | | | |
| --- | --- | --- | --- | --- | --- |
| Lot no. | Price | Sale | Sire/ Dam or Name | Sex | Buyer |
| 1592 | 50,000 | Tattersalls December Mare Sale 2015 | Guilia | M | BBA Ireland |
| 1765 | 28,000 | Tattersalls December Mare Sale 2015 | Fusca | M | SCEA des Prairies |
| 1768 | 70,000 | Tattersalls December Mare Sale 2015 | Go White Lightning | F | Faisal Bin Mishref al Qahtani |
| 1859 | 120,000 | Tattersalls December Mare Sale 2015 | Ballybacka Lady | M | Vendor |
| 2016 | 300,000 | Tattersalls December Mare Sale 2015 | Every Time | M | Meridian International |
| 2017 | 950,000 | Tattersalls December Mare Sale 2015 | Odeliz | M | Vendor |
| 2104 | 30,000 | Tattersalls December Mare Sale 2015 | Volkovkha | M | Trickledown Stud |
| 2105 | 26,000 | Tattersalls December Mare Sale 2015 | Highland Jewel | M | John & Susan Davis Bloodstock |
| 2182 | 25,000 | Tattersalls December Mare Sale 2015 | Russian Spirit | M | Emerald Bloodstock |
| 2276 | 100,000 | Tattersalls December Mare Sale 2015 | Selinka | M | John & Jake Warren |
| 2277 | 85,000 | Tattersalls December Mare Sale 2015 | Cape Cay | F | TG Roddick |
| 2278A | 22,000 | Tattersalls December Mare Sale 2015 | Indigo | M | Darragh McCarthy |
Tattersalls December Foal Sale 2015
| | | | | | |
| --- | --- | --- | --- | --- | --- |
| Lot no. | Price | Sale | Sire/ Dam or Name | Sex | Buyer |
| 251 | 20,000 | Tattersalls December Foal Sale 2015 | Finjaan/Alzahra | F | Howson & Houldsworth Bloodstock |
| 324 | 11,000 | Tattersalls December Foal Sale 2015 | Equiano/Big Old Unit | C | K & J Bloodstock |
| 730 | 55,000 | Tattersalls December Foal Sale 2015 | Shamardal/Survey | F | John Ferguson Bloodstock |
| 731 | 58,000 | Tattersalls December Foal Sale 2015 | Dark Angel/I'm So Glad | F | McKeever Bloodstock |
| 790 | 130,000 | Tattersalls December Foal Sale 2015 | Invincible Spirit/Selinka | C | Shadwell Estate Company |
| 791 | 44,000 | Tattersalls December Foal Sale 2015 | Zoffany/Senderlea | C | La Motteraye |
| 1311 | 35,000 | Tattersalls December Foal Sale 2015 | Helmet/Perfect Star | C | Vendor |
| 1398 | 15,000 | Tattersalls December Foal Sale 2015 | Kodiac/Katevan | F | Emerald Bloodstock |
Tattersalls Autumn Horses In Training Sale 2015
| | | | | | |
| --- | --- | --- | --- | --- | --- |
| Lot no. | Price | Sale | Sire/ Dam or Name | Sex | Buyer |
| 14 | 22,000 | Tattersalls Autumn Horses In Training Sale 2015 | Musical Taste | F | Leigh Place Stud |
| 85 | 28,000 | Tattersalls Autumn Horses In Training Sale 2015 | Brutus | G | Mansour Almaymoni |
| 341 | 33,000 | Tattersalls Autumn Horses In Training Sale 2015 | Lat Hawill | G | Jamie Lloyd |
| 343 | 125,000 | Tattersalls Autumn Horses In Training Sale 2015 | Flaming Spear | C | Hillen & Ryan |
| 344 | 70,000 | Tattersalls Autumn Horses In Training Sale 2015 | Halation | G | Voute Sales |
| 392 | 57,000 | Tattersalls Autumn Horses In Training Sale 2015 | Gamesome | C | PT Midgley |
| 393 | 57,000 | Tattersalls Autumn Horses In Training Sale 2015 | God Willing | C | Declan Carroll |
| 395 | 100,000 | Tattersalls Autumn Horses In Training Sale 2015 | Wet Sail | G | Charlie Fellows |
| 441 | 26,000 | Tattersalls Autumn Horses In Training Sale 2015 | New Hope | G | Mohammed R Al-Kuwari |
| 505 | 31,000 | Tattersalls Autumn Horses In Training Sale 2015 | Indian Monsoon | C | Charles Byrnes |
| 585 | 60,000 | Tattersalls Autumn Horses In Training Sale 2015 | Murgan | C | James McHale |
| 589 | 27,000 | Tattersalls Autumn Horses In Training Sale 2015 | Eddystone Rock | C | JP Murtagh Racing |
| 651 | 42,000 | Tattersalls Autumn Horses In Training Sale 2015 | Heisman | G | George Baker |
| 652 | 130,000 | Tattersalls Autumn Horses In Training Sale 2015 | Master Of Irony | G | Harold Kirk/WP Mullins |
| 654 | 45,000 | Tattersalls Autumn Horses In Training Sale 2015 | Seven Kingdoms | G | David Dennis |
| 724 | 110,000 | Tattersalls Autumn Horses In Training Sale 2015 | Captain Morley | G | David Simcock |
| 725 | 125,000 | Tattersalls Autumn Horses In Training Sale 2015 | Fog Of War | G | Stroud Coleman Bloodstock |
| 727 | 48,000 | Tattersalls Autumn Horses In Training Sale 2015 | Graasten | C | GL Moore Racing |
| 771 | 130,000 | Tattersalls Autumn Horses In Training Sale 2015 | Sacrificial | G | Jeremy Brummitt |
| 839 | 75,000 | Tattersalls Autumn Horses In Training Sale 2015 | Jackfish | C | China Horse Club |
| 840 | 42,000 | Tattersalls Autumn Horses In Training Sale 2015 | Blue Humor | G | Troy Steve Bloodstock |
| 842 | 26,000 | Tattersalls Autumn Horses In Training Sale 2015 | Gwendolyn | F | R Cowell Racing |
| 952 | 57,000 | Tattersalls Autumn Horses In Training Sale 2015 | Rocket Punch | G | Margaret O'Toole |
| 953 | 45,000 | Tattersalls Autumn Horses In Training Sale 2015 | Soul Searcher | F | Margaret O'Toole |
| 1021 | 21,000 | Tattersalls Autumn Horses In Training Sale 2015 | Black Knight | C | Richard Frisby |
| 1022 | 22,000 | Tattersalls Autumn Horses In Training Sale 2015 | Birdcage | F | Rangefield Bloodstock |
| 1024 | 175,000 | Tattersalls Autumn Horses In Training Sale 2015 | Flying Empress | F | Gassim Mohammed Ghazali |
| 1088 | 38,000 | Tattersalls Autumn Horses In Training Sale 2015 | Lyonell | C | Hyphen Bloodstock |
| 1090 | 92,000 | Tattersalls Autumn Horses In Training Sale 2015 | Aces | C | BBA Ireland/John Hammond |
| 1091 | 25,000 | Tattersalls Autumn Horses In Training Sale 2015 | Bell Heather | F | Aidan O'Ryan |
| 1247 | 20,000 | Tattersalls Autumn Horses In Training Sale 2015 | Al Gomry | G | Al Ghazali Stud |
| 1249 | 20,000 | Tattersalls Autumn Horses In Training Sale 2015 | Peace And The City | F | Aidan O'Ryan |
Tattersalls October Yearling Sale Book 3 2015
| | | | | | |
| --- | --- | --- | --- | --- | --- |
| Lot no. | Price | Sale | Sire/ Dam or Name | Sex | Buyer |
| 1451 | 26,000 | Tattersalls October Yearling Sale Book 3 2015 | Lawman/Alava | C | Aidan O'Ryan/Richard Fahey |
| 1538 | 22,000 | Tattersalls October Yearling Sale Book 3 2015 | Zebedee/Fairmont | C | Dean Ivory Racing |
| 1540 | 18,000 | Tattersalls October Yearling Sale Book 3 2015 | Zebedee/Fancy Theory | C | RA & ME Gander |
| 1617 | 22,000 | Tattersalls October Yearling Sale Book 3 2015 | Dark Angel/Lastroseofsummer | F | Nick Bradley/Jason Kelly |
| 1659 | 70,000 | Tattersalls October Yearling Sale Book 3 2015 | Dark Angel/Nashira | 70,000 | Highfield Farm Llp |
| 1655 | 26,000 | Tattersalls October Yearling Sale Book 3 2015 | Clodovil/Nordkappe | C | Paul Moroney Bloodstock |
| 1711 | 27,000 | Tattersalls October Yearling Sale Book 3 2015 | Harbour Watch/Secret Night | F | Stroud Coleman Bloodstock |
| 1814 | 12,000 | Tattersalls October Yearling Sale Book 3 2015 | Sixties Icon/Atasari | F | Kismet Bloodstock |
| 1823 | 28,000 | Tattersalls October Yearling Sale Book 3 2015 | Compton Place/Beautiful Lady | C | Harrowgate Bloodstock |
| 1844 | 10,000 | Tattersalls October Yearling Sale Book 3 2015 | Kodiac/Carefree Smile | F | Fin Grove Farm |
| 1850 | 32,000 | Tattersalls October Yearling Sale Book 3 2015 | Poet's Voice/China | C | Heart Of The South Racing |
| 1868 | 10,000 | Tattersalls October Yearling Sale Book 3 2015 | Kendargent/Damoiselle | C | Paul Burdett |
| 1892 | 16,500 | Tattersalls October Yearling Sale Book 3 2015 | Pastoral Pursuits/Emma Peel | C | Corrib Racing |
| 1980 | 9,000 | Tattersalls October Yearling Sale Book 3 2015 | Sir Percy/Mexican Hawk | C | Rabbah Bloodstock |
Tattersalls October Yearling Sale Book 2 2015
| | | | | | |
| --- | --- | --- | --- | --- | --- |
| Lot no. | Price | Sale | Sire/ Dam or Name | Sex | Buyer |
| 527 | 160,000 | Tattersalls October Yearling Sale Book 2 2015 | Teofilo/White Cay | F | John Warren Bloodstock |
| 583 | 45,000 | Tattersalls October Yearling Sale Book 2 2015 | Siyouni/Amalea | F | Seventh Lap |
| 639 | 100,000 | Tattersalls October Yearling Sale Book 2 2015 | Dragon Pulse/Belle Watling | C | John & Jake Warren |
| 657 | 60,000 | Tattersalls October Yearling Sale Book 2 2015 | Shamardal/Bright Halod | F | Tina Rau Bloodstock |
| 688 | 60,000 | Tattersalls October Yearling Sale Book 2 2015 | Born To Sea/Chanter | C | Berberini Bloodstock |
| 767 | 28,000 | Tattersalls October Yearling Sale Book 2 2015 | Harbour Watch/Dhuyoof | F | Rabbah Bloodstock |
| 818 | 45,000 | Tattersalls October Yearling Sale Book 2 2015 | Clodovil/Fact | C | Peter & Ross Doyle Bloodstock |
| 873 | 75,000 | Tattersalls October Yearling Sale Book 2 2015 | Casamento/Glyndebourne | C | A Skiffington |
| 1202 | 45,000 | Tattersalls October Yearling Sale Book 2 2015 | Lawman/Pure Song | C | M H Tompkins |
| 1271 | 40,000 | Tattersalls October Yearling Sale Book 2 2015 | Exceed And Excel/Selinka | C | Darren Bunyan Racing |
| 1283 | 80,000 | Tattersalls October Yearling Sale Book 2 2015 | Exceed And Excel/Sharp Terms | C | Berberini Bloodstock |
| 1288 | 62,000 | Tattersalls October Yearling Sale Book 2 2015 | Casamento/Sheba Five | C | The Channel Consignment |
| 1392 | 17,000 | Tattersalls October Yearling Sale Book 2 2015 | Harbour Watch/Touching | F | Marco Bozzi Bloodstock |
| 1404 | 58,000 | Tattersalls October Yearling Sale Book 2 2015 | Lope De Vega/Two Sets To Love | C | David Redvers Bloodstock |
Tattersalls October Yearling Sale Book 1 2015
| | | | | | |
| --- | --- | --- | --- | --- | --- |
| Lot no. | Price | Sale | Sire/ Dam or Name | Sex | Buyer |
| 83 | 330,000 | Tattersalls October Yearling Sale Book 1 2015 | Pivotal/Best Terms | F | Berberini Bloodstock |
| 244 | 300,000 | Tattersalls October Yearling Sale Book 1 2015 | Lope De Vega/Inchmahome | F | Sunderland Holding Inc |
| 290 | 520,000 | Tattersalls October Yearling Sale Book 1 2015 | Street Cry/Lay Time | F | Sunderland Holding Inc |
| 381 | 32,000 | Tattersalls October Yearling Sale Book 1 2015 | Sepoy/Perfect Star | F | Mark Johnston Racing |
| 408 | 180,000 | Tattersalls October Yearling Sale Book 1 2015 | Dark Angel/Red Intrigue | F | David Redvers & China Horse Club |
| 497 | 230,000 | Tattersalls October Yearling Sale Book 1 2015 | New Approach/Time Saved | F | Ballyhane Stud |
Goffs UK Premier Yearling Sale 2015
| | | | | | |
| --- | --- | --- | --- | --- | --- |
| Lot no. | Price | Sale | Sire/ Dam or Name | Sex | Buyer |
| 93 | 75,000 | Goffs UK Premier Yearling Sale 15 | Acclamation/Wake Up Call | F | Cool Silk PS/Stroud Coleman BS |
| 162 | 30,000 | Goffs UK Premier Yearling Sale 15 | Sir Prancealot/Beguiler | C | Bobby O'Ryan/Ben Haslam |
| 193 | 82,000 | Goffs UK Premier Yearling Sale 15 | Mayson/Cardrona | C | Highfield Farm Llp |
| 209 | 52,000 | Goffs UK Premier Yearling Sale 15 | Harbour Watch/Clifton Dancer | F | Karl Burke |
| 245 | 52,000 | Goffs UK Premier Yearling Sale 15 | Harbour Watch/Eastern Lily | C | David Redvers Bloodstock |
| 262 | 21,000 | Goffs UK Premier Yearling Sale 15 | Arcano/Existentialist | F | Mr P.J. Prendergast |
| 270 | 55,000 | Goffs UK Premier Yearling Sale 15 | Intikhab/Fantastic Option | C | Bobby O'Ryan/Keith Dalgleish |
| 309 | 38,000 | Goffs UK Premier Yearling Sale 15 | Famous Name/Happy Flight | F | A Skiffington |
| 350 | 32,000 | Goffs UK Premier Yearling Sale 15 | Compton Place/Khyber Knight | F | A. C. Elliott |
| 431 | 54,000 | Goffs UK Premier Yearling Sale 15 | Showcasing/My Delirium | C | SackvilleDonald Bloodstock |
| 452 | 25,000 | Goffs UK Premier Yearling Sale 15 | Delegator/Page | C | Five Star Bloodstock |
Advertise (Showcasing x Furbelow) - 1st Group 1 Keeneland Phoenix Stakes, Curragh
Ball Dancing (Exchange Rate - Ball Gown) - 1st Grade 1 Jenny Wiley Stakes, Keenland
Spillway (Rail Link x Flower Market) 1st Gr1 Australian Cup, Flemington, Australia
Wootton Bassett (Iffraaj x Balladonia) - 1st Gr.1 Prix Jean-Luc Lagardere (Grand Criterium), Longchamp
1st Gr.1 Prix Jean-Luc Lagardere (Grand Criterium), Longchamp

1st £300,000 DBS Premier Yearling Stakes, Doncaster (see video)
1st £300,000 Weatherbys Insurance 2YO Stakes, Doncaster
Sold as a yearling to Bobby O'Ryan for £46,000 at DBS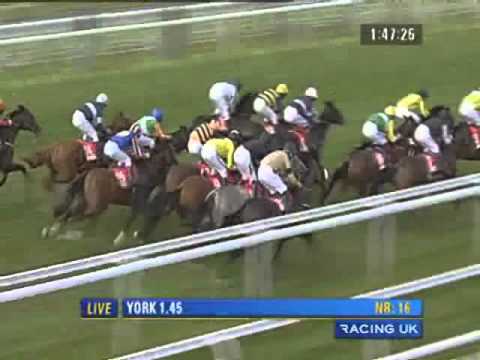 Presvis (Sakhee x Frozen Fire) - 1st Gr.1 Audemars Piguet QEII Cup, Sha Tin, Hong Kong
1st Gr.1 Audemars Piguet QEII Cup, Sha Tin, Hong Kong (see video)
1st £100,000 John Smith's Stakes, Newbury
1st Nad al Sheba Meydan Gateway Towers Trophy, Dubai
1st Nad al Sheba Al Tayer Motors Trophy, Dubai
2nd Gr.1 Nad al Sheba Dubai Duty Free, Dubai
Sold as a foal to Will Edmeades Bloodstock for 15,000gns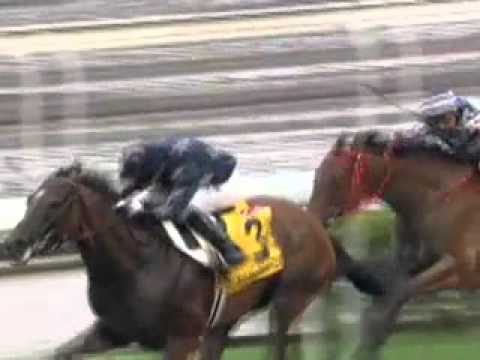 Amaron (Shamardal x Amandalini) - 1st Gr.1 Premio Vittorio Di Capua, and dual Gr.3 winner
1st Gr.1 Premio Vittorio Di Capua, San Siro

1st Gr.3 preis Der Swk - Dr Busch Memorial, Krefeld

1st Gr.3 American Express Zukunfts-Rennen, Baden Baden
1st L Oppenheim-Rennen, Cologne
3rd Gr.3 Lando-Preis Des Winterfavoriten, Cologne
4th Gr.1 Poule D'Essai Des Poulains, Longchamp
Sold as a yearling to BBA Germany for 105,000gns at Tattersalls December Sales 2010
Viva Hong Kong (Lemon Drop Kid x Spring Pitch) - 1st Gr.1 Macau-Hong Kong Trophy, Taipa
1st Gr.1 Macau-Hong Kong Trophy, Taipa
2nd Gr.3 Autumn Stakes, Ascot
3rd Gr. 3 Lingfield Derby Trial, Lingfield
3rd LR Macau Winter Trophy, Taipa
Sold as a 2yo to Terry Mills for 115,000gns
Lady Lara (Excellent Art - Shanty) - 1st Grade 2 Honey Fox Stakes, Gulfstream
Puissance De Lune (Shamardal x Princess Serena) - 1st Gr.2 Blamey Stakes, 1st Gr.3 Queen Elizabeth Stakes, Austrialia
1st Gr.2 Blamey Stakes, Flemington, Australia
1st Gr.3 Queen Elizabeth Stakes, Flemington, Australia, by 5l (watch the race http://youtu.be/lnWRu1KnBUg)

1st L Bendigo Cup, Bendigo by 8l

Qualified and favourite for the 2013 Melbourne Cup
Owned and sold in Australia by Jamie Railton Bloodstock

Best Terms (Exceed And Excel x Sharp Terms) - Gr.2 Lowther Stakes and Gr.2 Queen Mary winner
1st Gr.2 Lowther Stakes, York
1st Gr.2 Queen Mary Stakes, Royal Ascot
On The Acorn (Inchinor x Amarice) - dual Gr.2 winner in USA
1st Gr.2 Jim Murray Memorial Handicap, Hollywood Park (twice)
1st Gr.2 San Juan Capistrano Invitational Handicap, Santa Anita
2nd Gr. 2 San Luis Obispo Handicap, Santa Anita
3rd Gr. 2 San Luis Obispo Handicap, Santa Anita
3rd Gr.3 Bay Meadows Derby
Sold as a 2yo to Gordon Troeller Bloodstock for 16,000gns
Ayaar (Rock of Gibraltar) x Teide Lady - 2012 Gr.3 winner
1st Gr.3 Belmondo Zukunfts-Rennen, Baden Baden

1st EBF Maiden, Folkestone

Sold as a yearling to Gill Richardson for 48,000gns at Tattersalls October Sales
Firth of Fifth (Traditionally x Wish List) - 1st Gr.2 Superlative Stakes, Newmarket
1st Gr.2 Superlative Stake, Newmarket
Sold as a foal to Emerald Bloodstock for 20,000gns
Montgomery's Arch (Arch x Inny River) - 1st Gr.2 Richmond Stakes, Goodwood
1st Gr.2 Richmond Stakes, Goodwood
3rd Gr.1 Dewhurst Stakes, Newmarket
Sold as a 2yo to Nick Littmoden for 20,000gns
Celtic Slipper (Anabaa x Celtic Silhouette) - Gr.3 winner and Gr.2 placed
1st Gr.3 Premio Dormello, Milan
2nd Gr.3 Prestige Stakes, Goodwood
3rd Gr.2 May Hill Stakes, Doncaster
Sold as a yearling to Shadwell Estate Co. Ltd for £40,000
Bonnie Charlie (Intikhab x Scottish Exile) - 2nd Gr.3 Horris Hill Stakes and Molecomb Stakes
2nd Gr.3 Horris Hill Stakes, Newbury
2nd Gr.3 Molecomb Stakes, Goodwood
3rd Gr.3 Prix Eclipse, Chantilly
Sold as a yearling to Will Edmeades Bloodstock for £46,000
Devious Boy (Dr Devious x Oh Hebe) - 1st Gr.2 Oak Tree Derby, Santa Anita
1st Gr.2 Oak Tree Derby, Santa Anita
1st LR Oceanside Stakes, Del Mar
2nd Gr.2 Del Mar Derby, Del Mar
2nd Gr.3 La Jolla Handicap, Del Mar
3rd Gr. 3 Inglewood Handicap, Hollywood
Sold as a yearling to Patrick Haslam for 9,500gns
Contemporary (Alzao x Crumpetsfortea) - 1st Gr.3 Prix Miesque, Maisons-Laffitte
1st Gr.3 Prix Miesque, Maisons-Laffitte
Sold as a yearling to Allevamento La Nuova Sbarra for 30,000gns
Peak to Creek (Royal Applause x Rivers Rhapsody) - won or placed in 7 Stakes races
1st Gr.3 Horris Hill Stakes, Newbury
1st LR Rockingham Stakes, York
2nd LR Champion 2YO Trophy, Ripon
2nd LR King Charles II Stakes, Newmarket
3rd Gr. 3 Prix d'Arenberg, Maisons-Laffitte
3rd Gr. 3 Craven Stakes, Newmarket
3rd Gr. 3 Surrey Stakes, Sandown
Sold as a yearling to Charlie Gordon Watson for 50,000gns
Romsdal (Halling - Pure Song) - 1st Listed Magnolia Stakes, Kempton
Maze (Dr Fong x Aryadne) - 1st L Chesham Stakes, Royal Ascot
1st LR Chesham Stakes, Royal Ascot
2nd LR Rockingham Stakes, York
Sold as a yearling to McKeever St. Lawrence for 28,000gns
Yankee Bravo (Yankee Gentleman x Vickey Jane) - dual Listed winner in USA
1st LR California Derby, Golden Gate
1st LR Eddie Logan Stakes, Santa Anita
3rd Gr. 2 Louisiana Derby, Fair Grounds
4th Gr. 1 Santa Anita Derby, Santa Anita
Sold as a 2yo to Lawley Wakelin Bloodstock for 16,500gns
Pencil Hill (Acclamation x Como) - 1st Marble Hill Stakes, Curragh
1st LR Marble Hill Stakes, Curragh
4th Gr. 2 Coventry Stakes, Royal Ascot
Sold as a yearling to Mascalls Stud for 8,000gns
Mister Cavern (Lion Cavern x Slow Jazz) - dual Listed winner in Italy
1st LR Premio Eupili, Milan
1st LR Premio d'Estate, Milan
2nd Gr. 3 Premio Primi Passi, Milan
3rd LR Premio Nearco, Rome
Sold as a yearling to Bozzi Bloodstock Services for 16,000gns
Polly Perkins (Pivotal x Prospering) - dual Listed winner at Sandown
1st LR National Stakes, Sandown
1st LR Dragon Stakes, Sandown
Sold as a 2yo to Nervend Ltd for £17,000
Lucky Bridle (Dylan Thomas x Auction Room) - dual Stakes placed in 2012
2nd L Prix de Saint Patrick, Deauville

3rd L Prix de Tourgeville, Deauville

Sold to Agence FIPS for 40,000gns at Tattersalls October Sales
Sgt Pepper (Fasliyev x Amandine) - 2yo Stakes winner
1st LR Stonehenge 2YO Stakes, Salisbury
4th Gr. 3 Horris Hill Stakes, Newbury
Sold as a 2yo to Peter Doyle for 60,000gns
Orfisio (Efisio x Thelma) - Stakes winner and placed in Germany
1st LR Grosser Radeberger Pilsner Preis, Dresden
2nd Gr.3 Preis des Gestut Wiesenhof, Krefeld
Sold as a yearling to BBA Germany for 3,000gns
Field Spurt (Flying Spur x Sawlah) - Stakes winner in Japan
1st LR TUF Hai, Fukushima
Sold as a yearling to Koichiro Hayata for 30,000gns
Tioga (Unfuwain x Susquehanna Days) - 1st L Washington Singer Stakes, Newbury
2nd LR Washington Singer Stakes, Newbury
Sold as a yearling to CBA for 32,000gns
Eilite Champion (Dance Brightly x Tender Moment) - Stakes placed at Royal Ascot
3rd LR Britannia Handicap, Royal Ascot
Sold as a 2yo to David Redvers for 70,000gns
Queen's Victory (Mujadil x Gibaltarik) - 2nd Dragon Stakes, Sandown
2nd LR Dragon Stakes, Sandown
Sold as a yearling to Bloodhorse International for 35,000gns
Silca Boo (Efisio x Bunty Boo) - dual Stakes placed
3rd LR National Stakes, Sandown
3rd LR Rose Bowl Stakes, Newbury
Sold as a yearling to Bloodhorse International for 44,000gns
Erimos (Desert King x Rawya) - Stakes placed
3rd LR Prix des Sablonnets, Nantes
Sold as a 2yo to Stilvi Compania Financiera for 17,000gns
Duntulm (Sakhee x Not Before Time) - winner of two valuable Handicaps
1st £50,000 Unicorn Asset Management Handicap, Newmarket
1st £30,000 Stan James Handicap, Newmarket
Sold as a yearling to Thomas Barr for 90,000gns